You can store and manage documents and pictures in the Documents section of each job.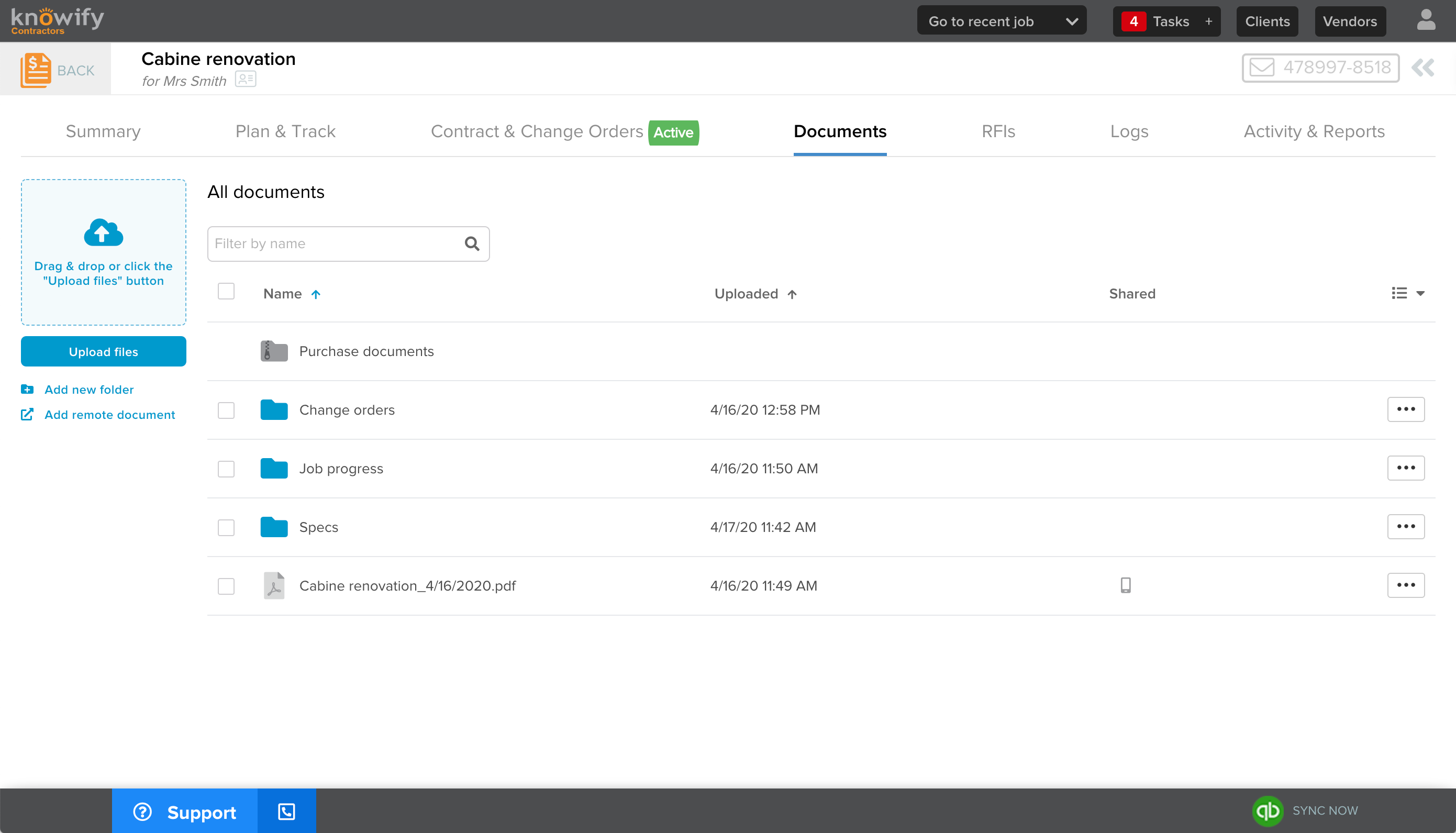 Cloud-based document management serves as a central repository for all your documents improving the efficiency and productivity of your team by providing:
Accessibility anytime anywhere
All your documents / pictures will be stored in the cloud being accessible anytime anywhere. You will be able to view, modify, and share your documents / pictures. No more wasting hours looking through stacks of folders to find what you need.
Manage your documents with the following actions:
You can also store external documents uploading remote links.
Improved organization via folders
With the ability to add new folders within the documents section, now you can better organize your documents / pictures and can seamlessly move files between folders.
Easy retrieval using filtering and grid view
In order to retrieve documentation faster, you would be able to filter documents / pictures by name within each folder or the document section. In addition, we know that sometimes names, especially for pictures uploaded with your phone, are not helpful to search. In this case, we recommend switching to the grid view where our large thumbnails will help you to easily spot the pictures you were looking for.
Better collaboration by sharing documents / pictures
Information sharing and collaboration within your team or with your customer can be a lot easier now that documents captured from different sources are in one place and can be accessed from any location. You can share specs with your crew via sharing with mobile users or share pictures with your customer to keep them updated on the job progress.
Compliance
Some customer contracts might create obligations regarding documentation and job logs and you might have to provide certain information when closing out the project. In other cases, you might have to preserve certain documentation for litigation purposes. Either way, you can use the Documents section to store and organize all the documentation you might need in the course of a project or afterwards.