You have the ability to rename documents / pictures within the Documents section.
Click on the three dots () on the right side of any document / picture.
Click on Rename.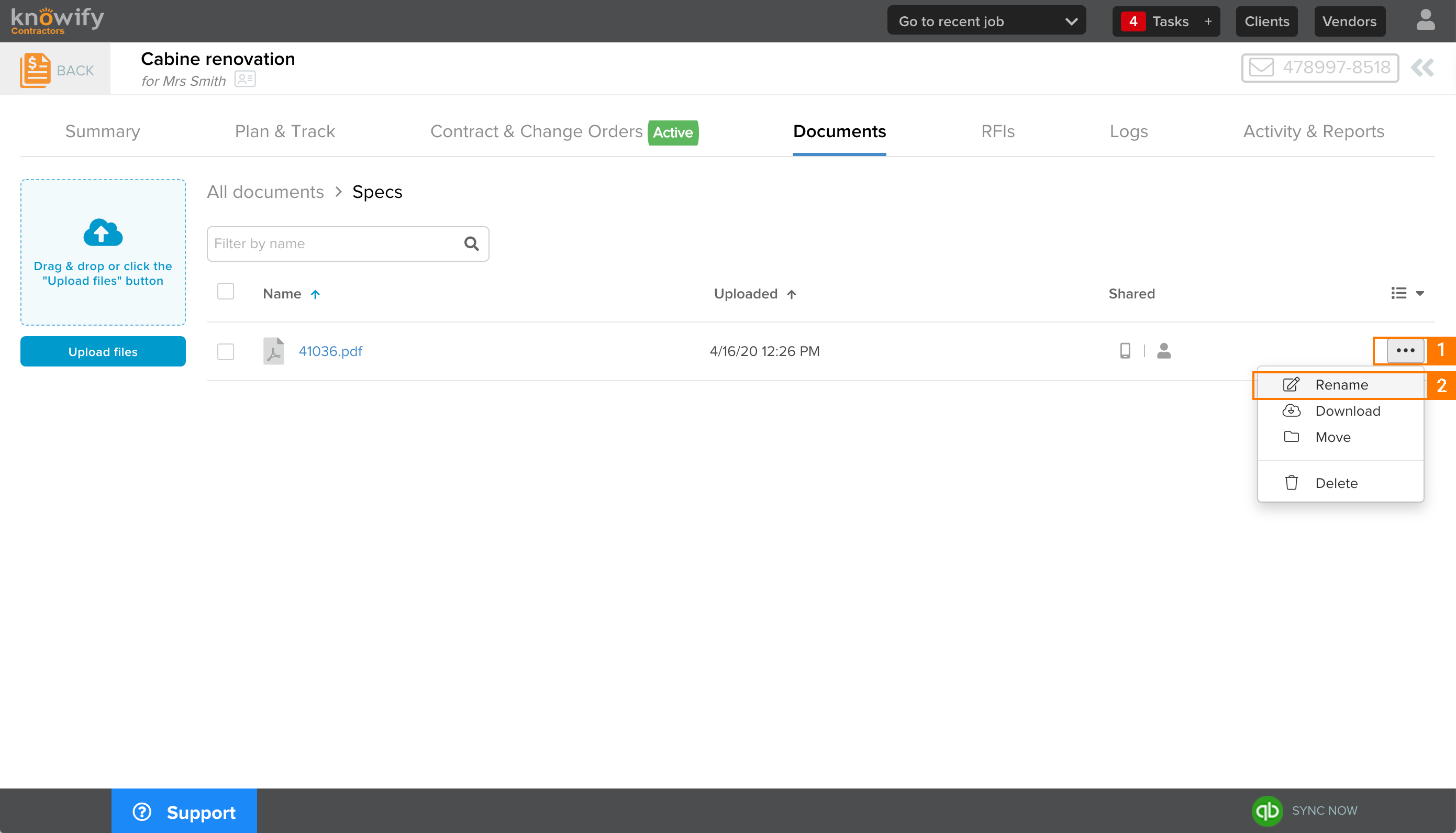 This will prompt a modal where you will be asked to add a new name.
Type new name.
Click on Rename.

Warning
You will not be able to rename client agreements, that is, job contracts and change orders.