When using parts stored in your inventory location, you can allocate the cost of the item to the project from the parts inventory section.
Click on the three dots () to display additional actions.
Click on Allocate to job.
Location is set to the location from where you trigger the action, but you can select a different one from the dropdown if needed.
Select the job you would like to allocate the cost to.
Select which item and enter the quantity to allocate.
Click on Submit.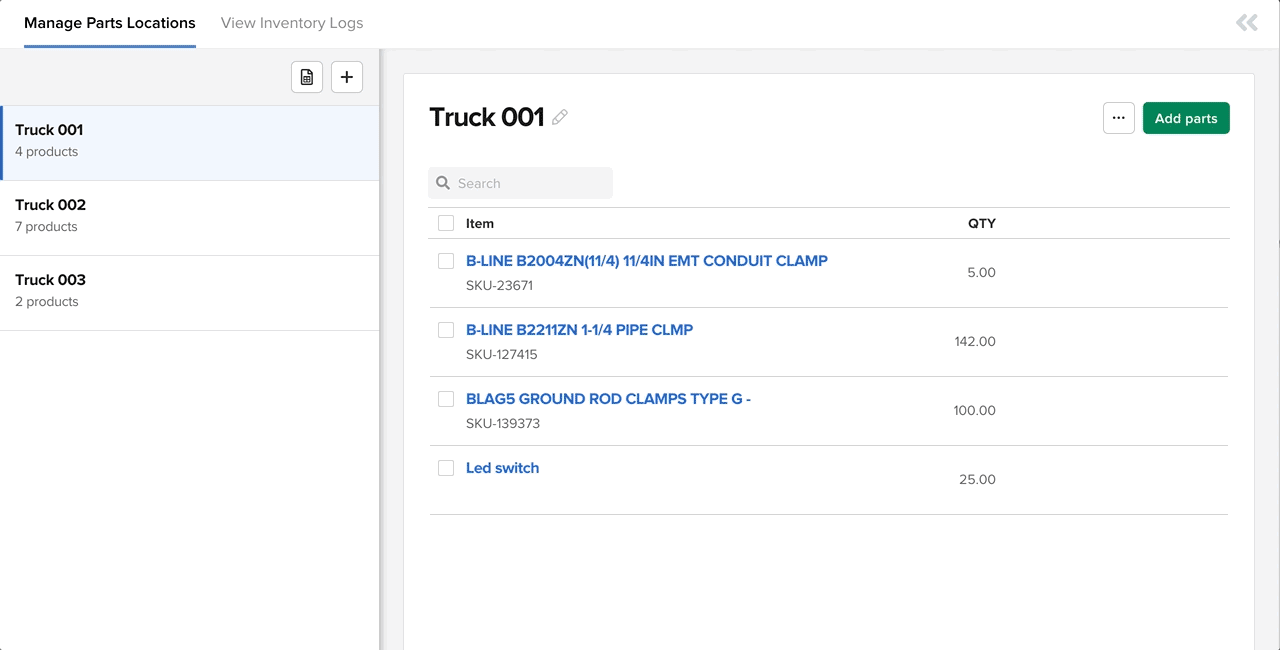 You can allocate different items to the job from the same location at once using + Add item in step 5.