To add users to your Knowify account, go to your Admin Section under the Users tab: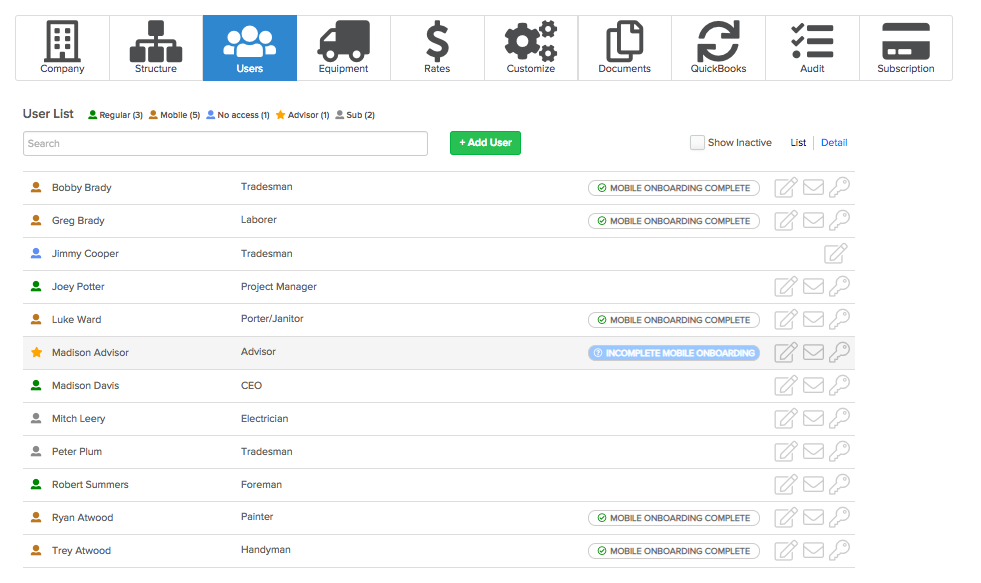 Once in this screen, click Add User:
This will pull up a form for you to enter the users' information. First it will prompt for what type of user you want to add:
There are 3 main types of users in Knowify:
1. Users with Regular Access to Knowify – These users get full access to Knowify's browser application, as well as access to the smartphone application. You can manage and limit their permissions and access using the selections below.
2. Users with Mobile Access to Knowify Only – These users can only access Knowify via the smartphone application. They have the ability to enter time, purchases, comments, and images against the job. (This is the same as Subcontractor with Access to Knowify)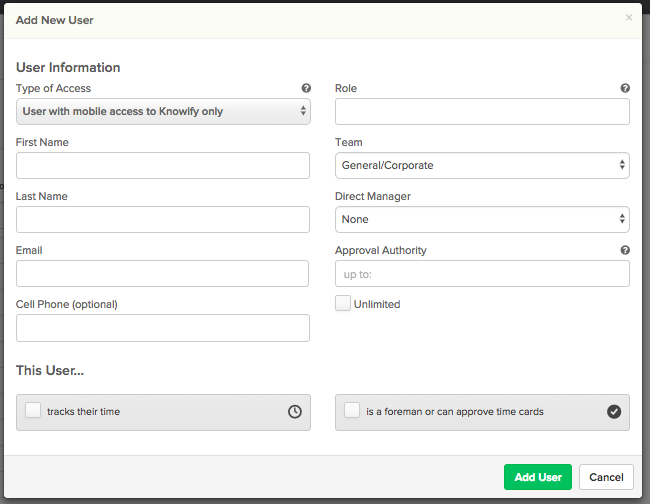 3. Users with No Access to Knowify – These are not actually users in Knowify, they are just employees in the system that can be tracked by other users for labor costing purposes.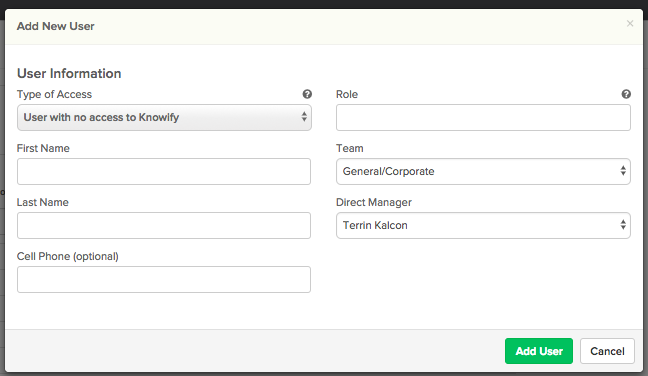 Tip
Although it it not necessary, we highly recommend that you add User Rates immediately after creating the user. You can do this in your Rates tab of the Admin Section