You can start this process in the Job details in the RFIs section.
Click on Send new RFI.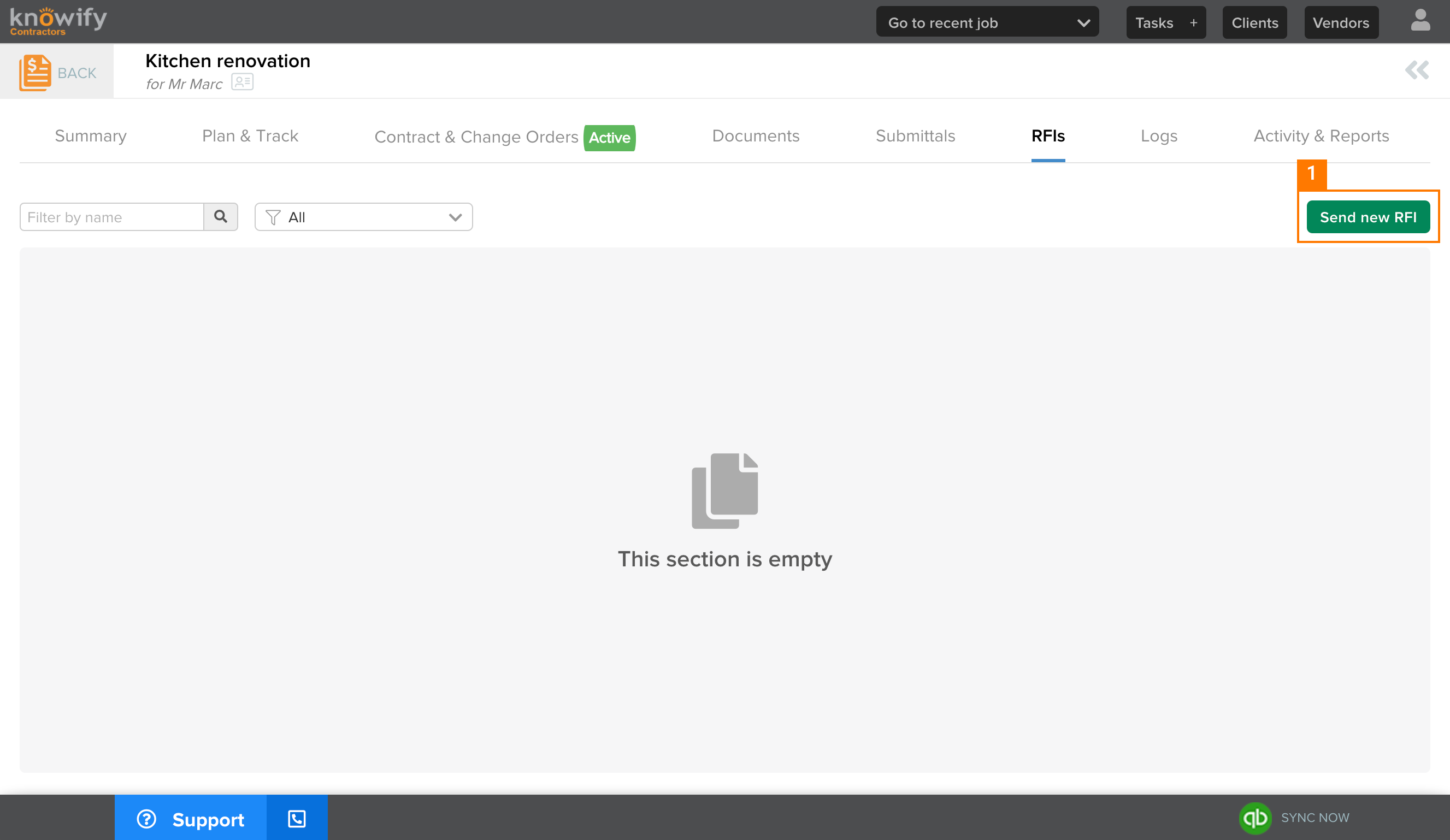 This will prompt a form that you will have to fill out before sending the request to your customer.
Enter the details of your request.
Click on Send RFI, which will send the information to the email addresses you entered in the Send to field.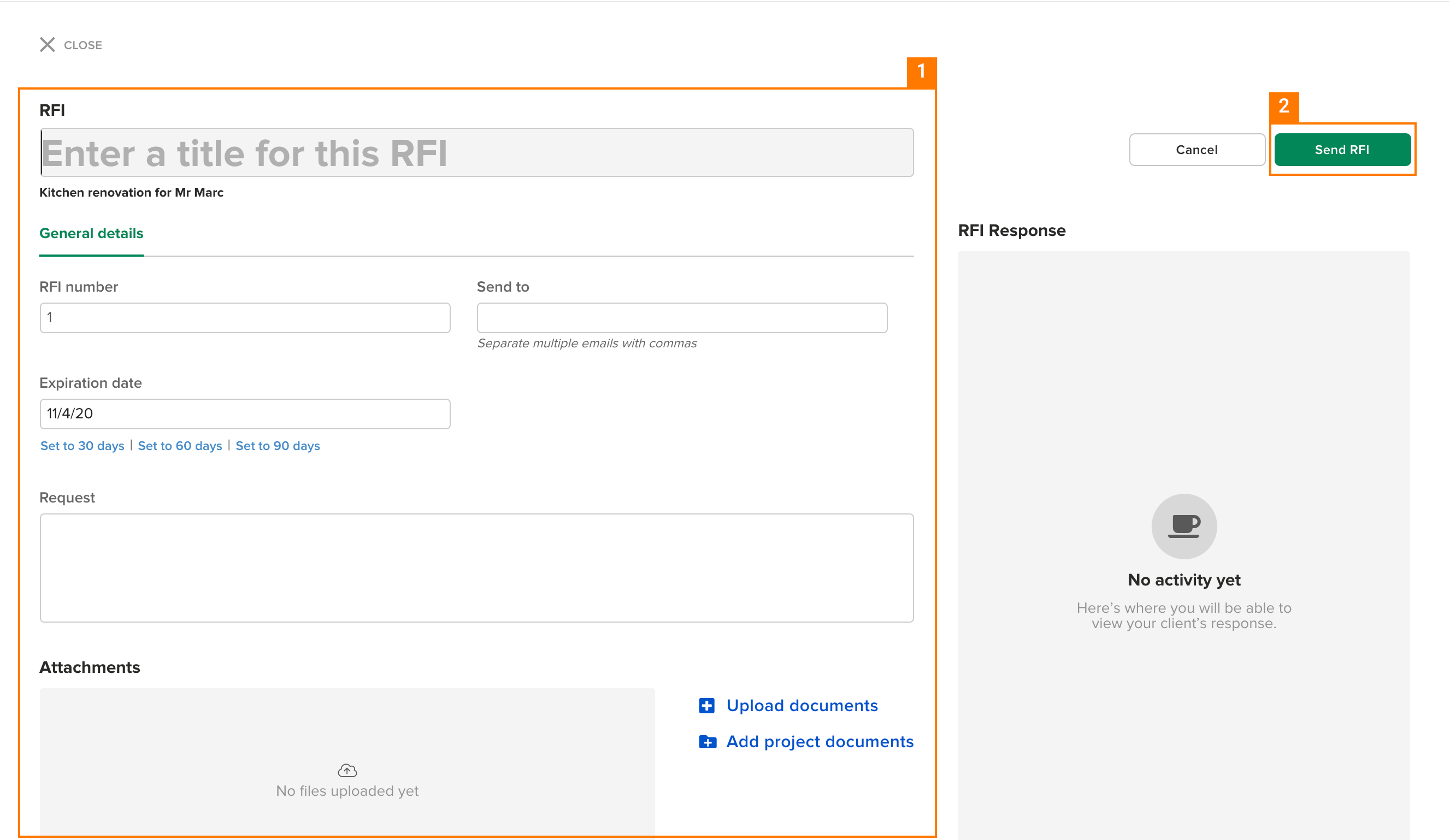 The required components are:
RFI title, which is a descriptive name that summarizes the information in the request.
RFI number, which is a unique identifier. We do not allow duplicate numbers within the same project.
Send to, which corresponds to the email addresses of the recipients of your request.
Expiration date, which is the date the reply is due.
Request, which provides details and/or actions that describe the RFI.
Optionally you can also include:
Attachments, which provide supporting information about the details and/or actions for the RFI.