You can always get ahead of your customer and start the submittal process by sending them the specs of materials you agree on the schedule of submittals. You can start this process in the job details in the Submittals section.
Click on Send submittal for approval.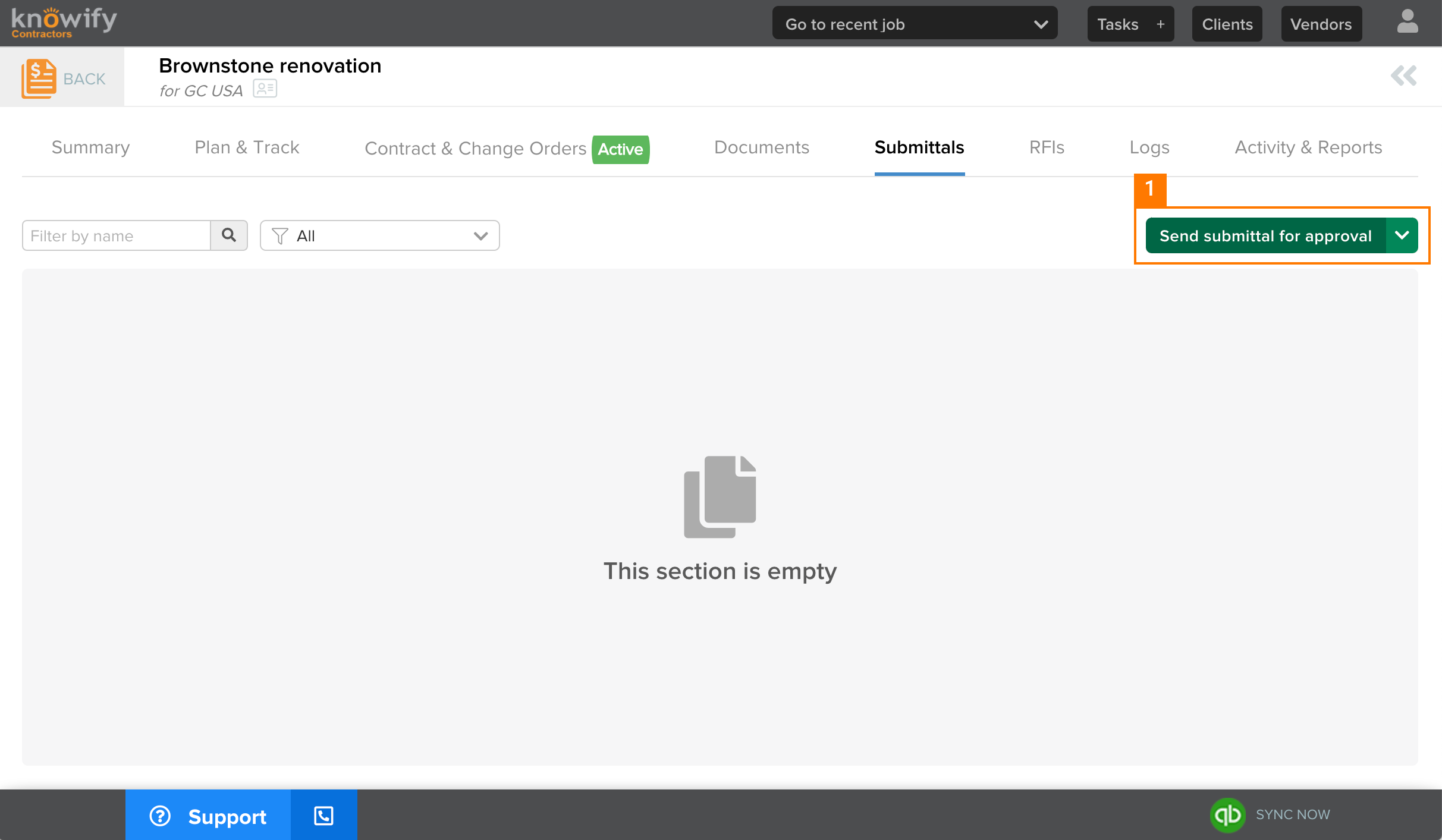 This will prompt a submittal form that you will have to fill out before sending for approval.
Enter submittal information.
Click on Send for approval, which will send the information to the approver's email address you entered.
The required components are:
Submittal name, which is a descriptive name that summarizes the information in the submittal. If you do not enter one, we will automatically assign one with the following format: Submittal #XXX (e.g., Submittal #53462).
Submittal number, which is a unique identifier. We do not allow duplicate numbers within the same project.
Revision number, which indicates the number of iterations in the process so far. This field will be automatically populated.
Approver's email, which corresponds to the information contact for the person responsible for reviewing and approving the submittal (usually your General Contractor).
Description, which provides details and/or actions that describe the submittal.
Submittal documents, which provide supporting information about the details and/or actions for the submittal.
Optionally you can also include:
Deadline, which is the date the approval is due.
If you are missing data when filling out the form, you can always save your progress by clicking on Save changes and keep working on it later.
Once you send the submittal, its state will change to Awaiting approval. If the approver requests a revision, your submittal state will change to Revise and resubmit.