You can request a submittal from your sub using our Submittals feature in the jobs details section.
Click on the down arrow icon.
Click on Request submittal from sub.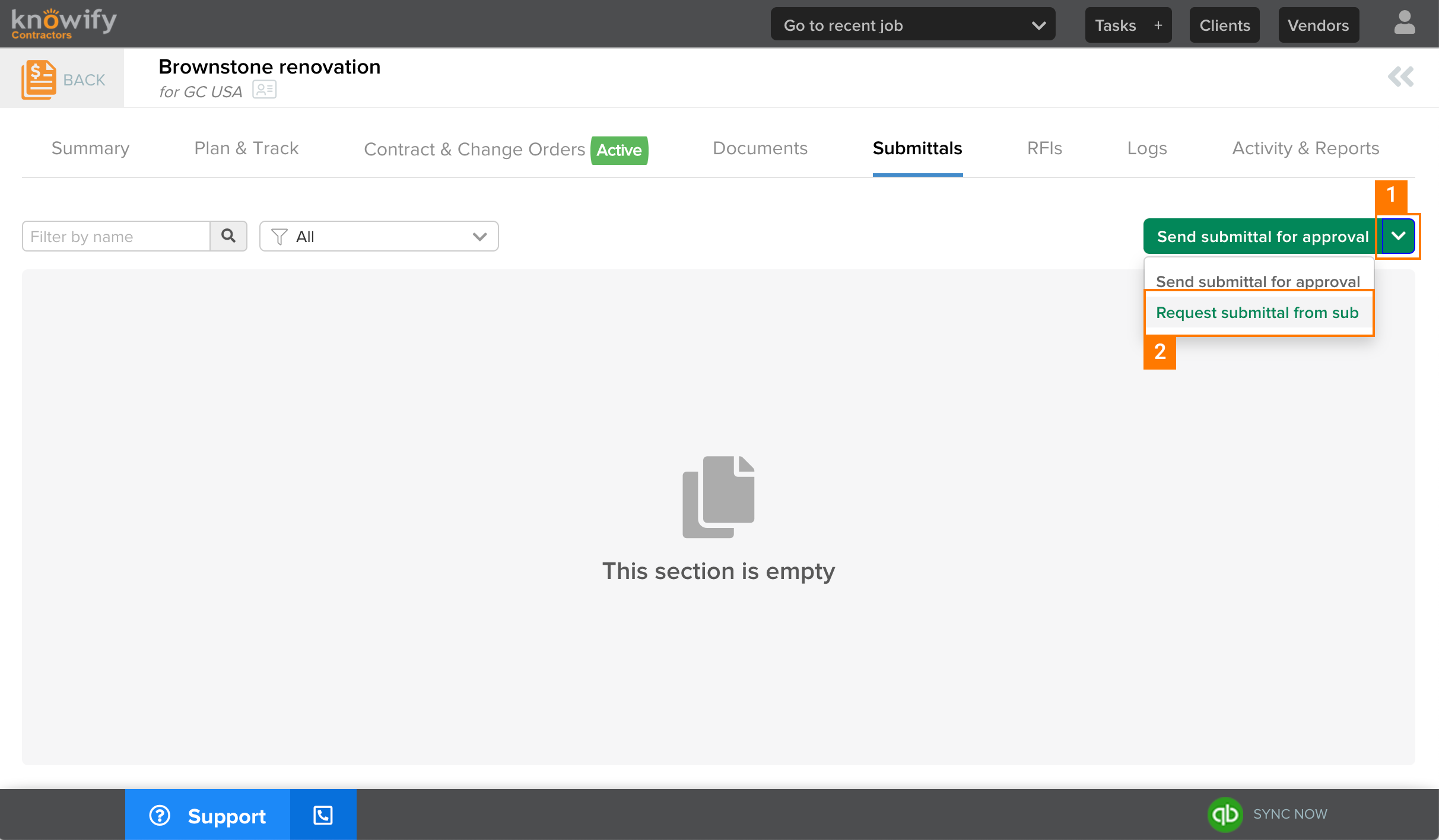 This will prompt a submittal form where you will have to fill out the request details before sending it.
Enter submittal information.
Click on Send request which will send the information to the submitter's email address you entered.
The required information is:
Submittal name, which is a descriptive name that summarizes the information in the submittal. If you do not enter one, we will automatically assign one with the following format: Submittal #XXX (e.g., Submittal #53462).
Submittal number, which is a unique identifier. We do not allow duplicate numbers within the same project.
Revision number, which indicates the number of iterations in the process so far. This field will be automatically populated.
Submitter, which corresponds to the contact information for the person responsible for submitting the requested information. You can search through your list of vendors.
Description, which provides details and/or actions that describe the submittal.
Supporting documents, which provide supporting information about the details and/or actions for the submittal.
Optionally you can also include:
Deadline, which is the date the documentation has to be submitted by your subcontractor.
If you are missing data when filling out the form, you can always save your progress by clicking on Save changes and keep working on it later.
Interested in this feature?
If you have questions about this feature or would like to upgrade your plan, please reach out at support@knowify.com.