1. To search for a job, tap on the Orange Plus Bubble at the bottom of the screen to pull up a few options.
2. Then, tap on the Find Job bubble.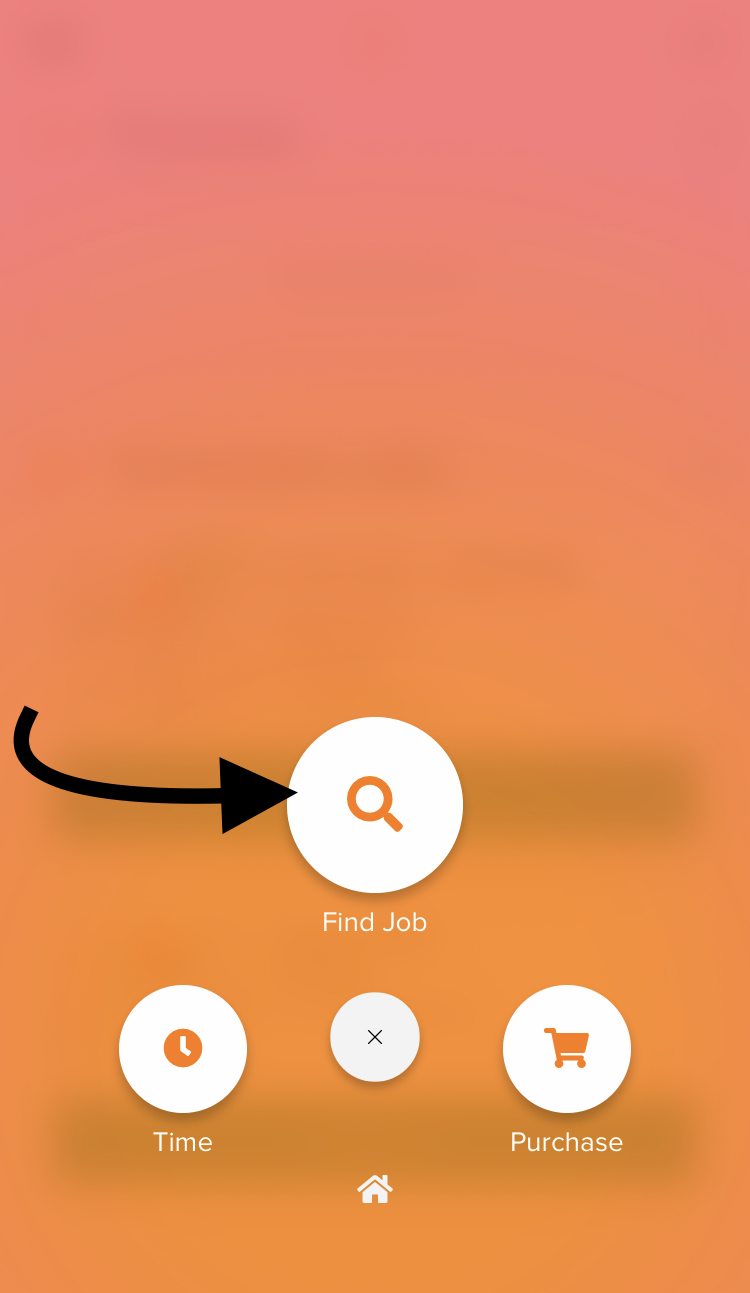 3. This will pull up a search bar. In the search bar, start to type a few letters, and job phases with that name will start to populate. This will take you to the Phase Details page.
4. At the bottom of the Phase Details page, tap on More Actions.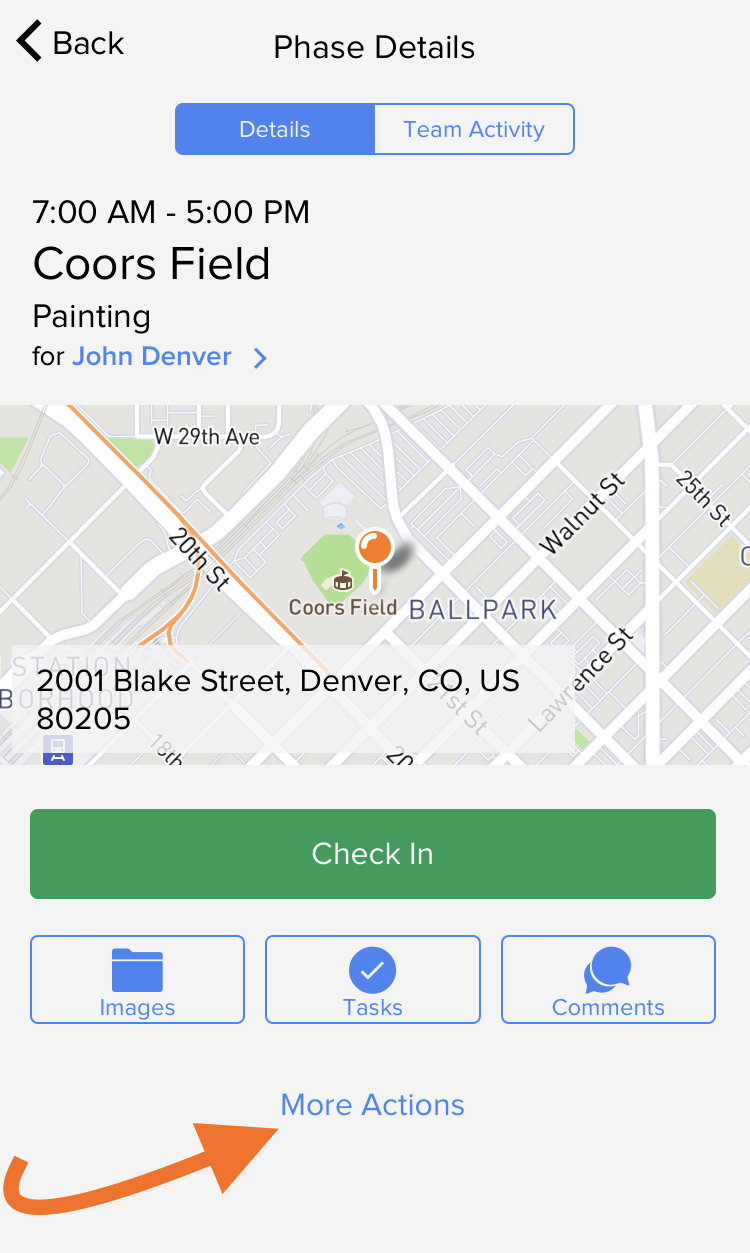 5. From the list that comes up, tap Add Parts.
6. In this Parts page, you can either add a new item or search your catalog for an item that already exists in your catalog. 
6a. To add a new item, enter in the name in the Description box and the price in the Total Price box. Then adjust the quantity accordingly.
6b. To search for an existing part, tap the blue & white magnifying glass bubble. Then, begin typing the part name in the search bar and tap the item you want to add.
7. You can choose to add another item with the  + Add Item button item below the first part.
When your parts list is complete, tap the Next > button in the bottom right of the screen.
8. Tap Submit Parts at the bottom of the screen once you verify everything on the Review page.
9. You will then get a Parts submitted successfully notification to confirm that the parts have been added to the job!