Requests for information (also known as RFIs) are a useful method to ask questions or clarifications to your customers. Whether you do residential or commercial work, it is a good practice to send an RFI to your customer when you feel you might want to have:
Written proof of a customer's answer, or
Evidence that you did ask a specific question or clarification.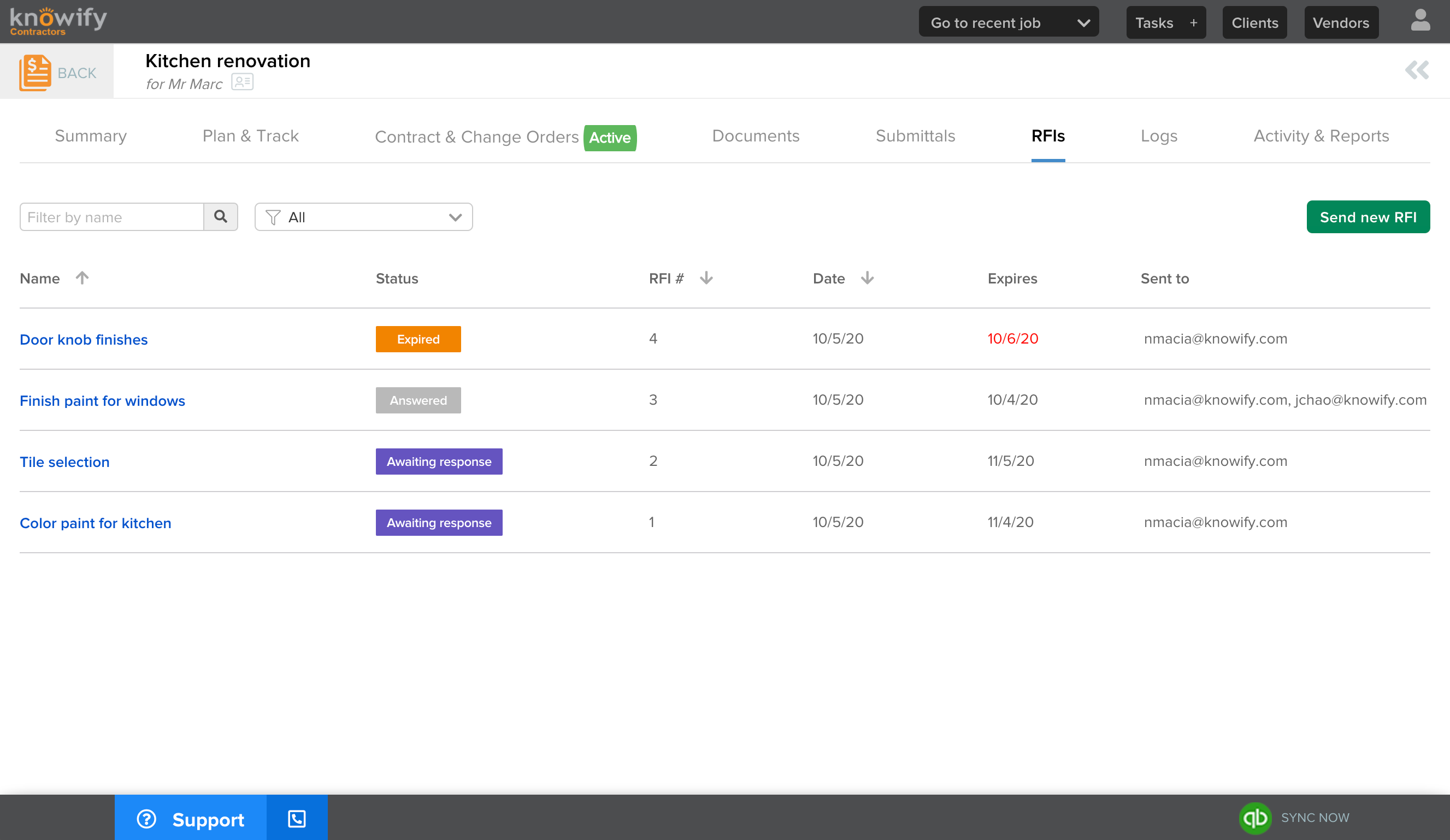 During the request process, your RFl will go through the following states:
Awaiting response, once your question is sent and the ball is in the customer's court
Expired, if the customer have not answered within the time you set (you can always extend the RFI's deadline)
Answered, when you received the customer's reply
You will not be able to edit any of your requests, but you can delete the RFI and start over if necessary.
Interested in this feature?
If you have questions about this feature or would like to upgrade your plan, please reach out at support@knowify.com.