If you are generating your invoices with Knowify but not sending them from the platform, you can still generate a payment link for the customer to pay and share it outside Knowify. You can also use this feature to enter the payment details yourself.
Once you access the details of your invoice:
Click on the caret icon (), which will display more actions.
Click on Process payment.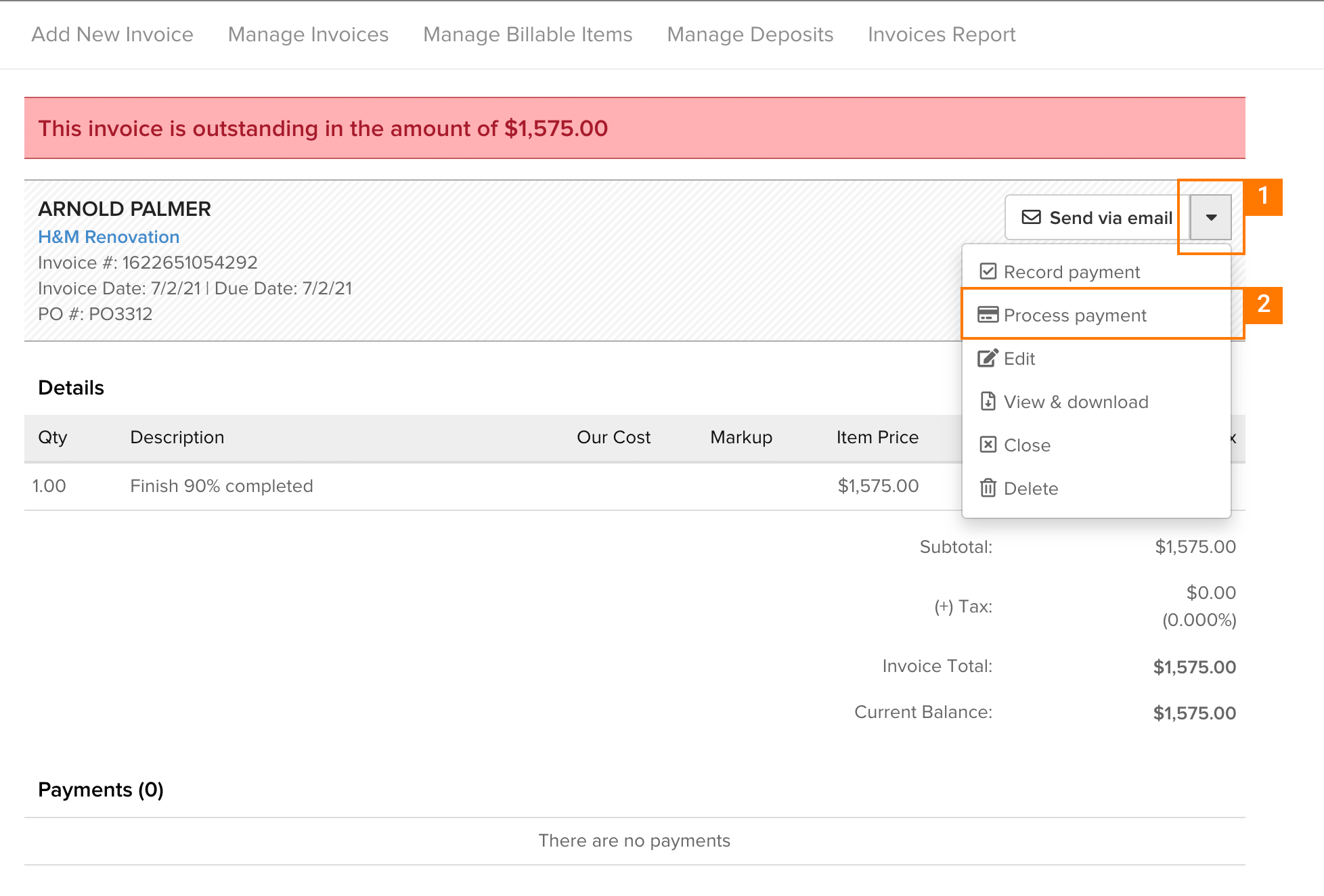 This will open a modal where you will find the payment link associated with the invoice.