Growth and Enterprise plans have access to Task management, a powerful feature to create and manage tasks for you and your team.
There are many types of tasks and they can serve various purposes. With task management, your organization will benefit from the following advantages:
Centralized activity
Running an organization with multiple active projects at the same time is always a challenge. It gets even more complicated when you have multiple people involved in parallel or interconnected tasks. With Knowify you have one single place to see and manage tasks within your organization.
Manage your tasks with the following actions:
Improved team collaboration
Managing complex projects usually involves assigning tasks to other team members or keeping an eye on which tasks require attention or are approaching their deadline, regardless of who is in charge. With task management you will be able to assign work or get notified when someone assigns you a task or completes it. It will also allow you to track task completion.
Deadline and reminder management
You can use tasks to set deadline for project activity or reminders to reach out to a customer regarding a proposal or invoice. In fact, Knowify will suggest in certain sections the creation of a task when we believe there is an opportunity to set a deadline or reminder.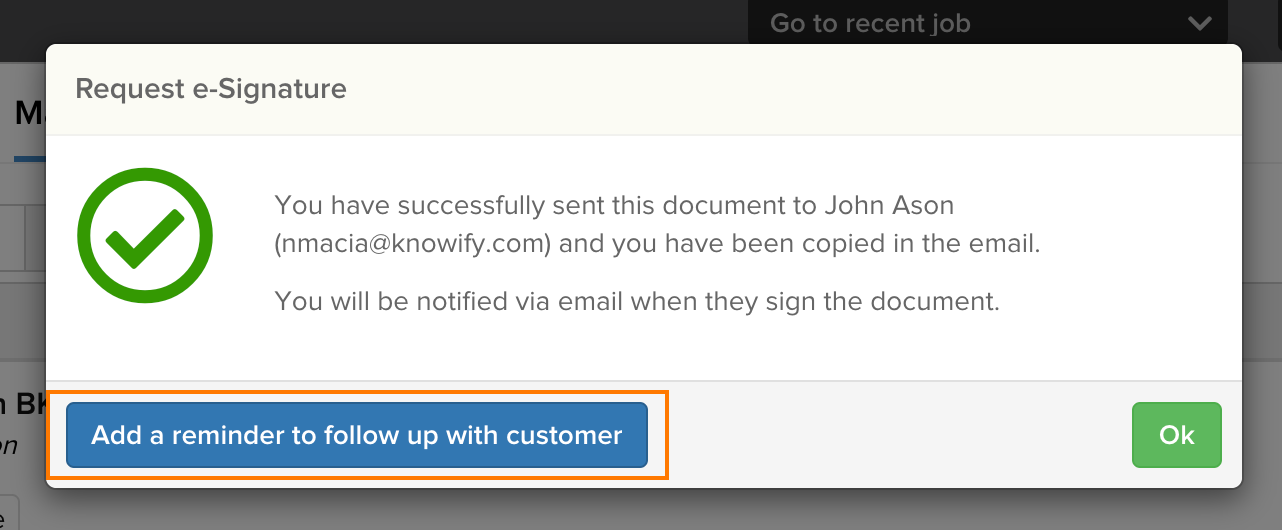 Tasks follow a color code to help you see the urgency of the task:
Light blue - Upcoming task
Blue - Task due today
Red - Overdue task
Green - Task completed
Enhanced organization
The Tasks section becomes your central repository of tasks and gives you a full perspective on progress and pipeline of work. Tasks can be connected to phases, proposals, and invoices and you can easily browse your task history to find previous work.
Automated todo lists
Our task dictionary allows you to create tasks that you commonly do for your projects and pull them when creating a new project.
Interested in this feature?
If you have questions about any of these features or would like to upgrade your account, please email support@knowify.com.