When creating a labor budget in Knowify, you are generally prompted to budget based on the role of each employee that will be needed. However, Growth and Enterprise accounts have the option of budgeting by using employee burden rates in order to get a more accurate budget.
Role budgeting:
Resource budgeting: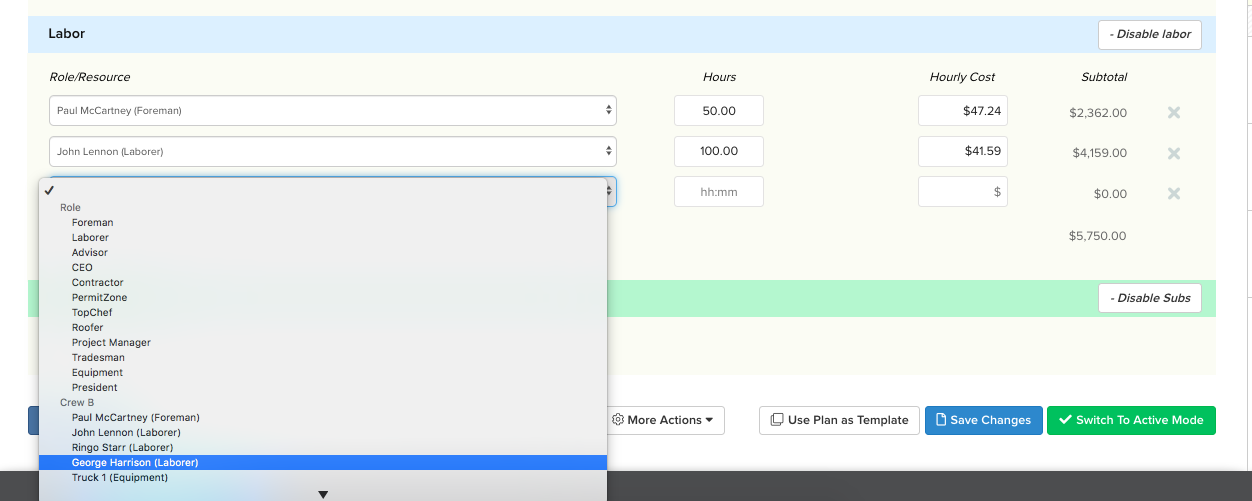 Interested in this feature?
If you have questions about any of these features or would like to upgrade your account, please email support@knowify.com.