Knowify's Tags feature on contract jobs is also a great tool to track your leads and where they're coming from. If you click Show Tags at the top of your contract jobs list, you can enter in tags to be associated with each job: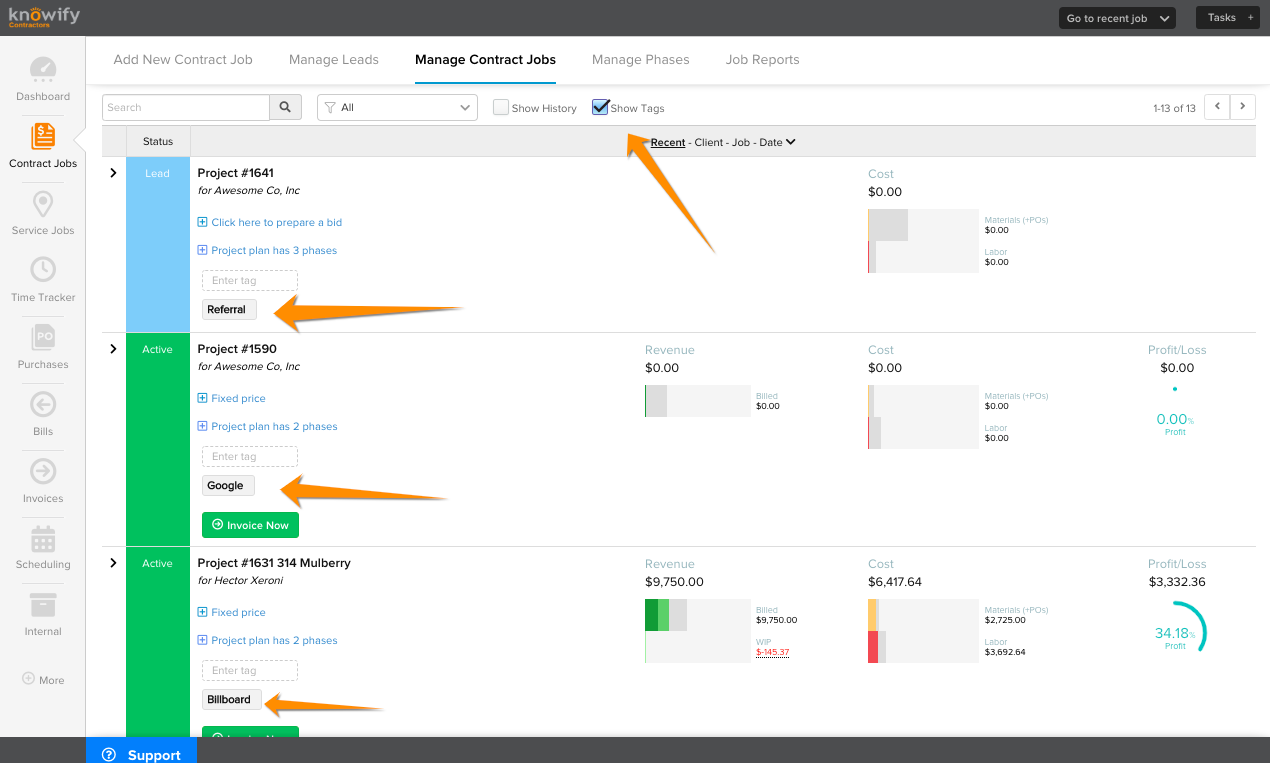 When the jobs are tagged, you will have the option of searching for jobs based on these tags. For example, if you'd like to see all leads that came from referral, you just type into the search bar filter out to just these jobs: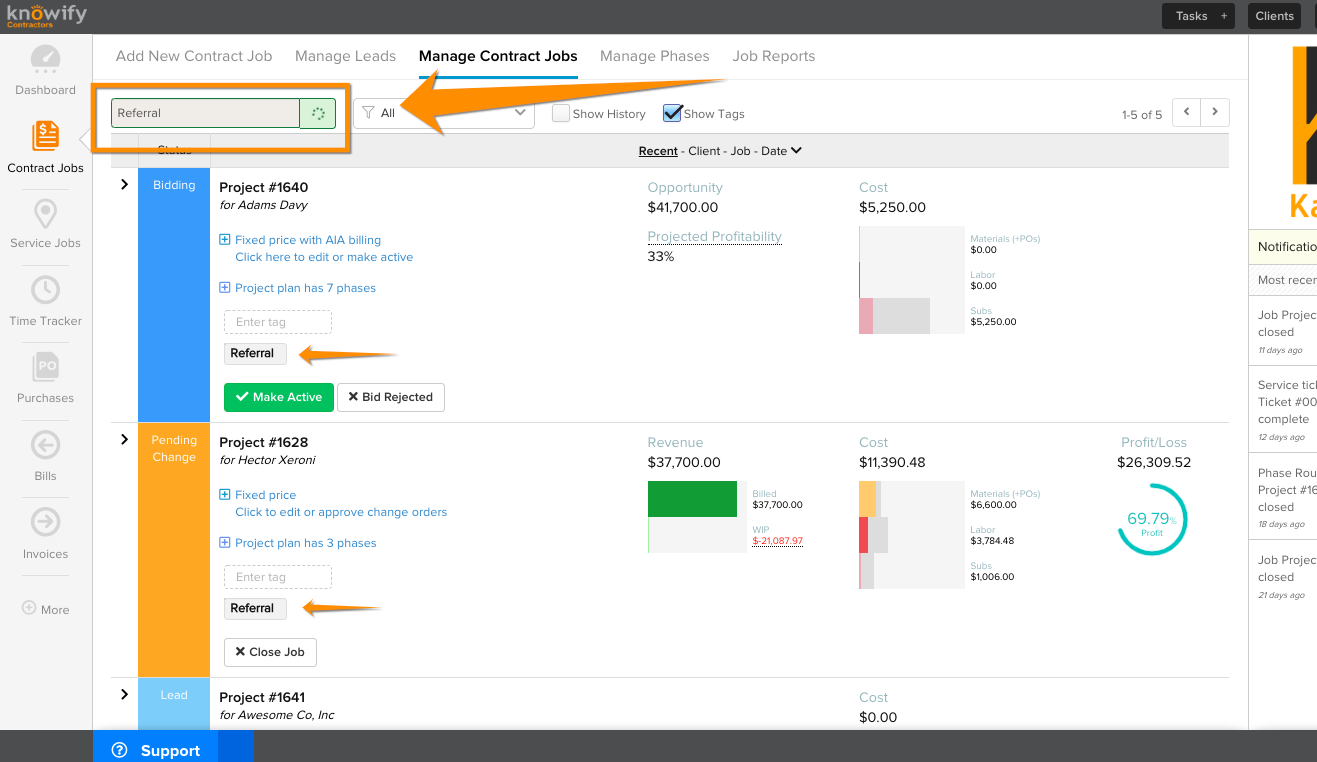 This way if you'd like to view the performance of one specific tag, it's much easier to get this data from your account.