If you're signed up for Knowify's advisor partnership program, you can get access to your clients' accounts without them being charged as a user. You can also create new Knowify accounts for clients who haven't started yet.
First login to your advisor account, and you should have the option to login to your Test Company and an option to Add New Company: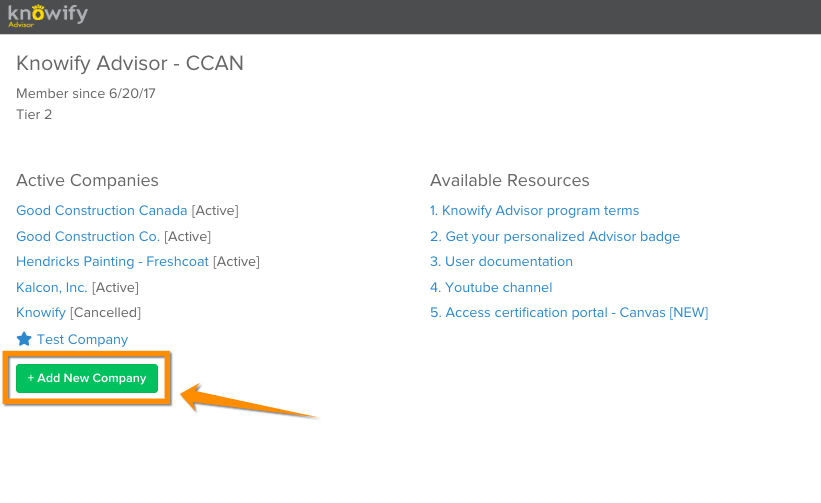 This will bring up the following window: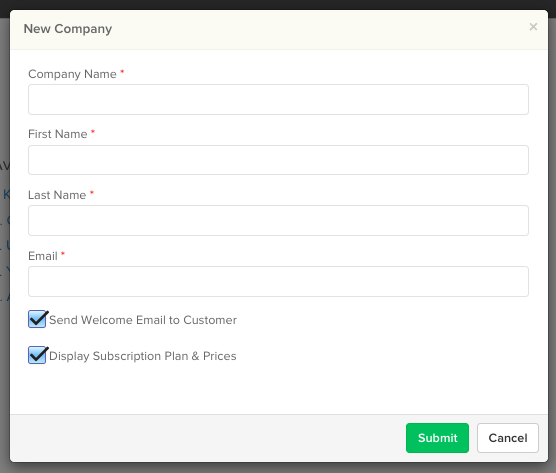 And it should be filled out as follows:
Company Name: This is the name of your client's company
First Name: This is your client's first name
Last Name: This is your client's last name
Email: This is your client's work email, and will be the main administrator of their account
Send Welcome Email to Customer: If unchecked, you can setup the account without the client getting emailed.
Display Subscription Plan & Prices: If unchecked, the client cannot see subscription prices or activate the account. Often used when the advisor pays for the account.