1. Tap on the orange plus bubble at the bottom center of your screen.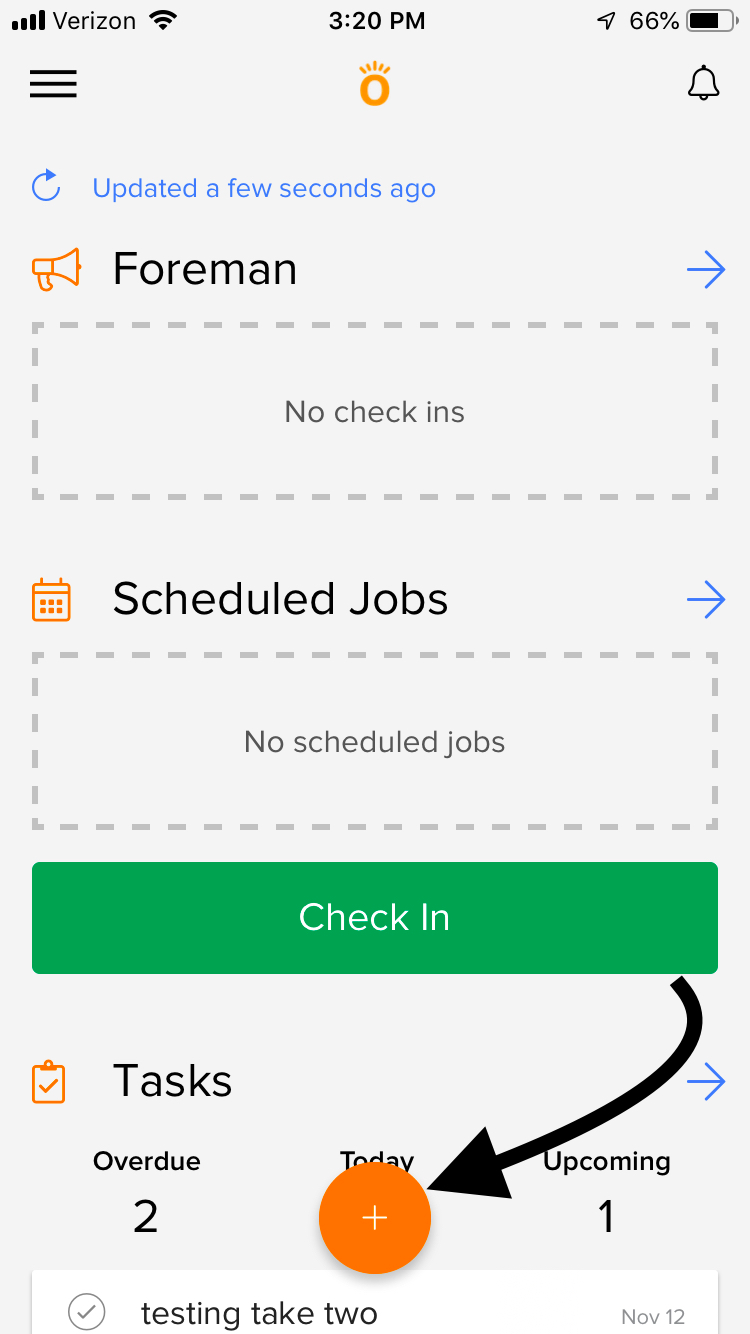 2. Tap the magnifying glass Find Job bubble.
3. Tap the search bar and begin typing the job you are looking for. Active jobs will begin to populate below. (Type in at least 4-5 characters to narrow down results
4. From your job list, tap on the phase of the job you would like to add a comment on.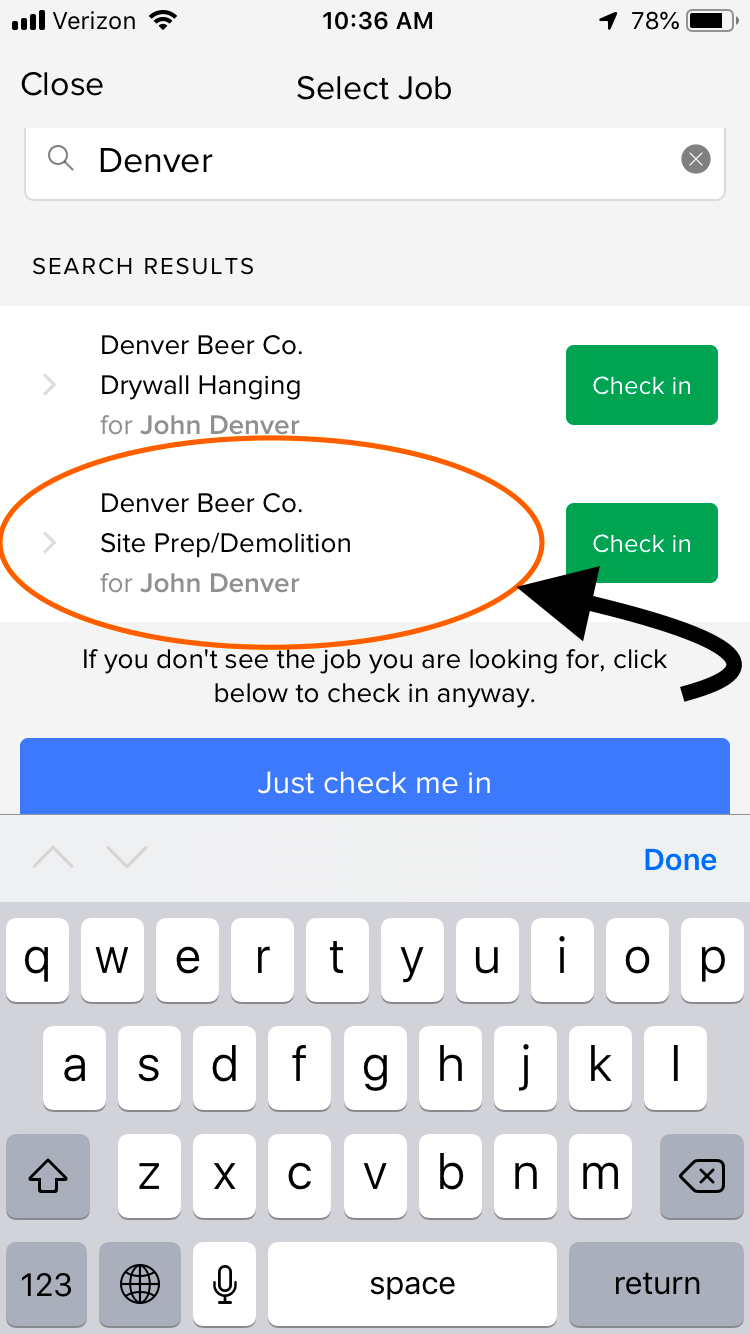 5. Once you are in the selected job and phase, tap comments.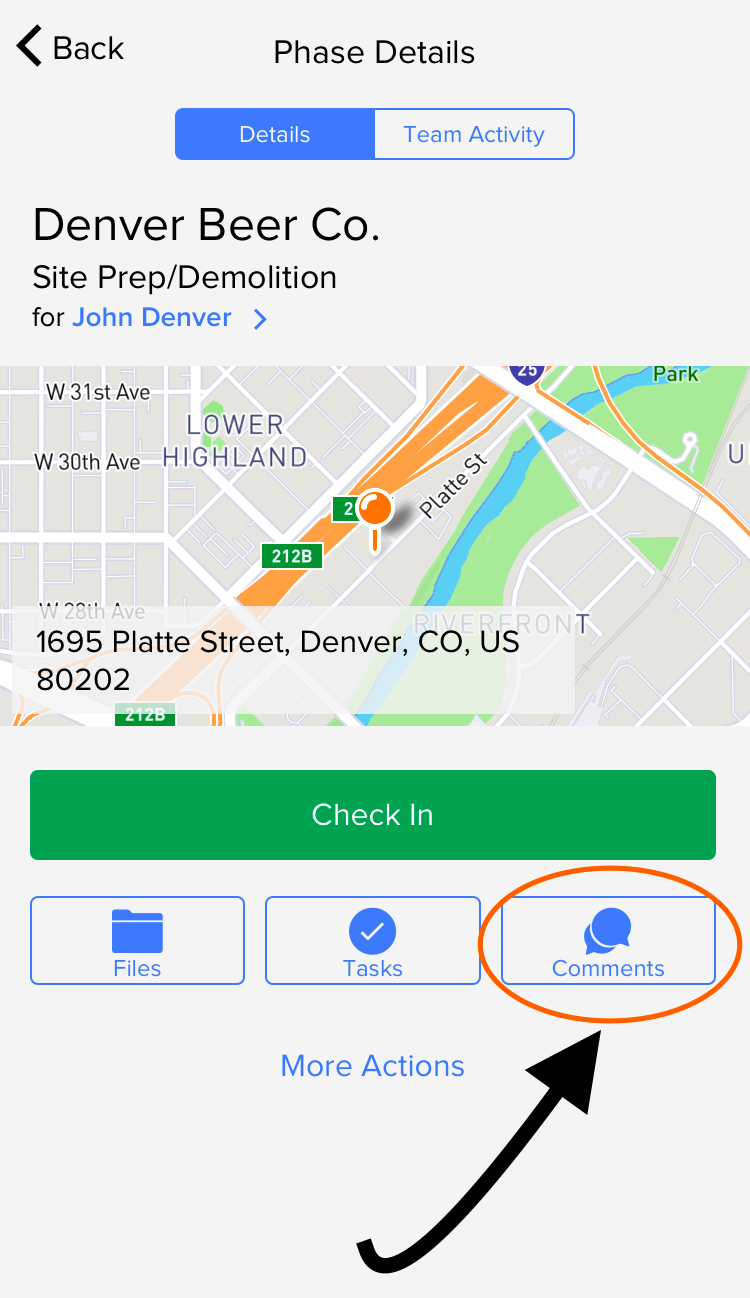 6. On the next screen that appears, tap the comment bar for your keyboard to appear, and begin typing.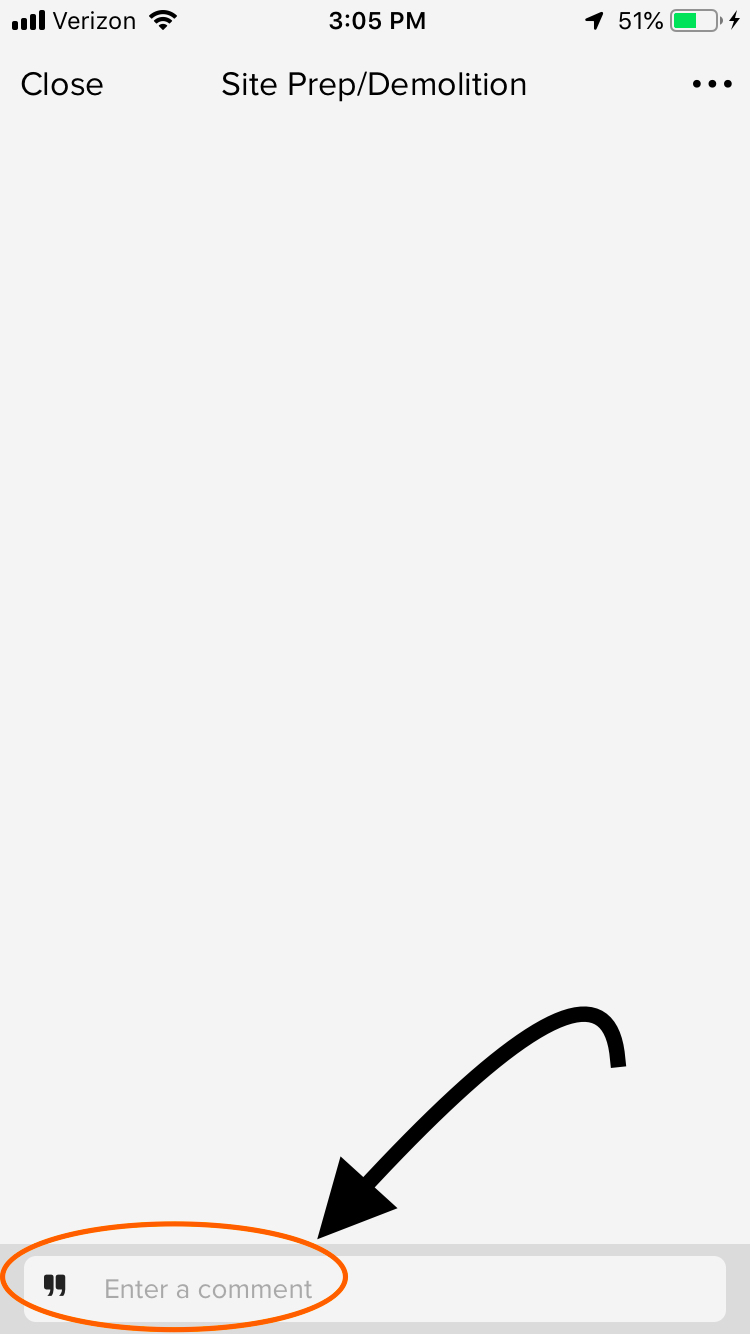 7. Tap Send to submit the comment on the job.