To check-in to a job on the smartphone app:
First, select the + sign at the bottom of the screen.
Then, select "find job" on the next screen that appears.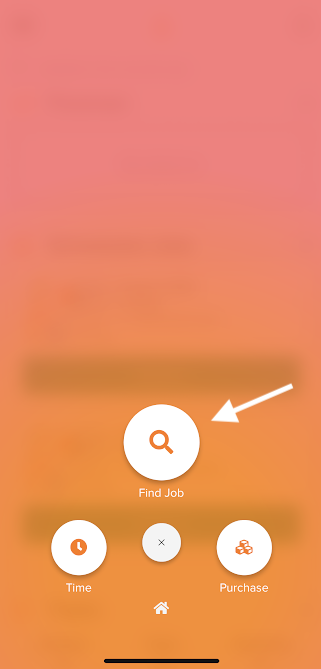 The next page will allow you to search for the job name and phase that you would like to check in to.  When you have typed in the name and the job shows up, select "check in".
This is what it will look like when you are checked in: