When sending a proposal out for signature, you will be able to set an automatic reminder from the Advanced settings section.
Check Set auto-reminder to display additional settings.
Set the cadence in days for the reminder to be sent.
Once you send the proposal, your customer will receive an automatic reminder (see default sample below) with the frequency you selected until she/he replies back.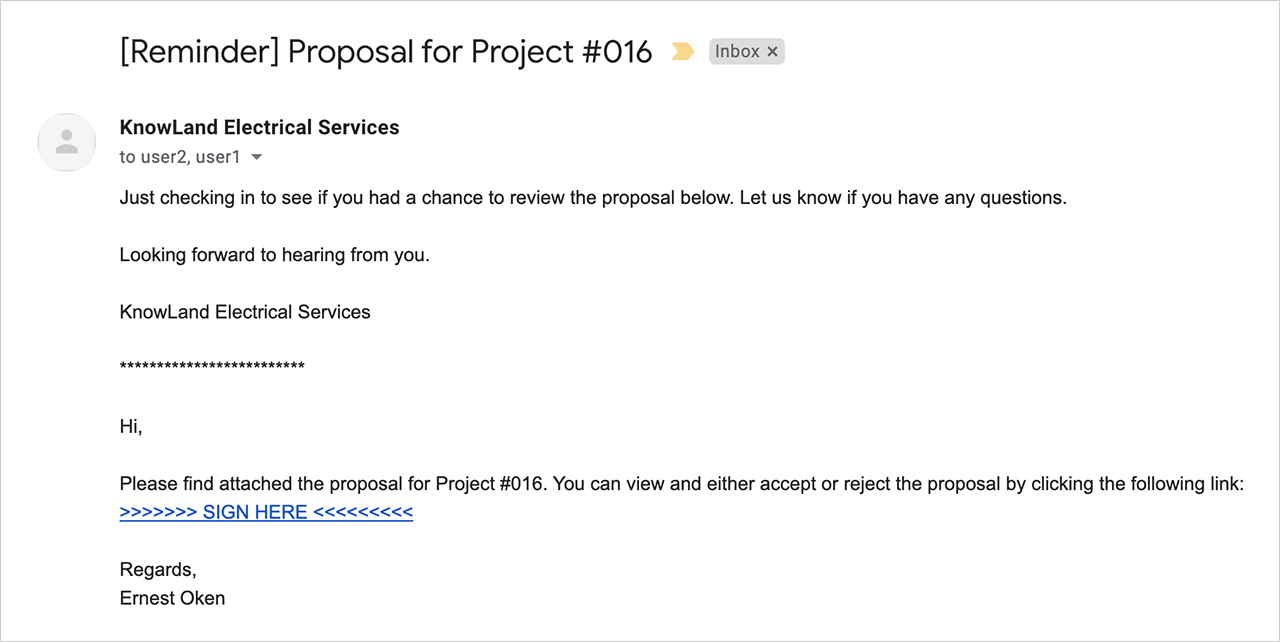 Interested in this feature?
If you have questions about this feature or would like to upgrade your account, please email support@knowify.com.