One of the simplest tools Knowify offers to help with customer relations is the client database.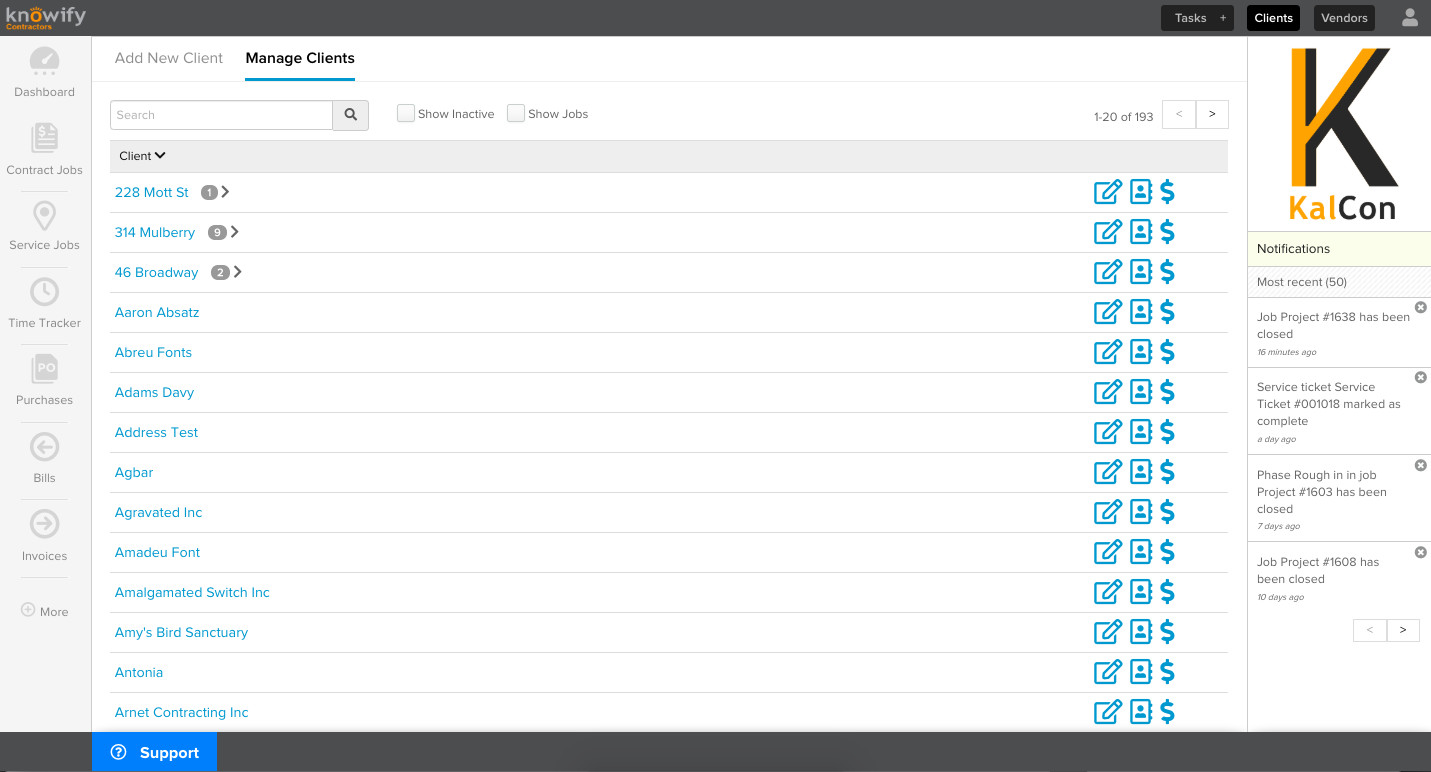 Knowify will keep track of all clients that have been entered into your account, as well as all of their relevant contact information for future reference. The clients' address, contact name, email, and phone can all be stored, as well as any additional notes you'd like to include:
This way you will always know how to get ahold of this customer with questions, and if they ever require follow up work, you'll already have their information on file.
If a customer has multiple contacts, you can also store their phone numbers and emails by clicking their name in the Manage Clients screen:
Knowify will prompt which contact you'd like to send each proposal and invoice to.