E-Signature
An important part of winning jobs/deals is looking professional when communicating with your clients. Knowify's e-signature can be the game changer that promotes a positive first impression of your business when sending a proposal to a customer. Simply build the proposal in Knowify and click Send out for signature at the bottom of the screen to view the e-signature form: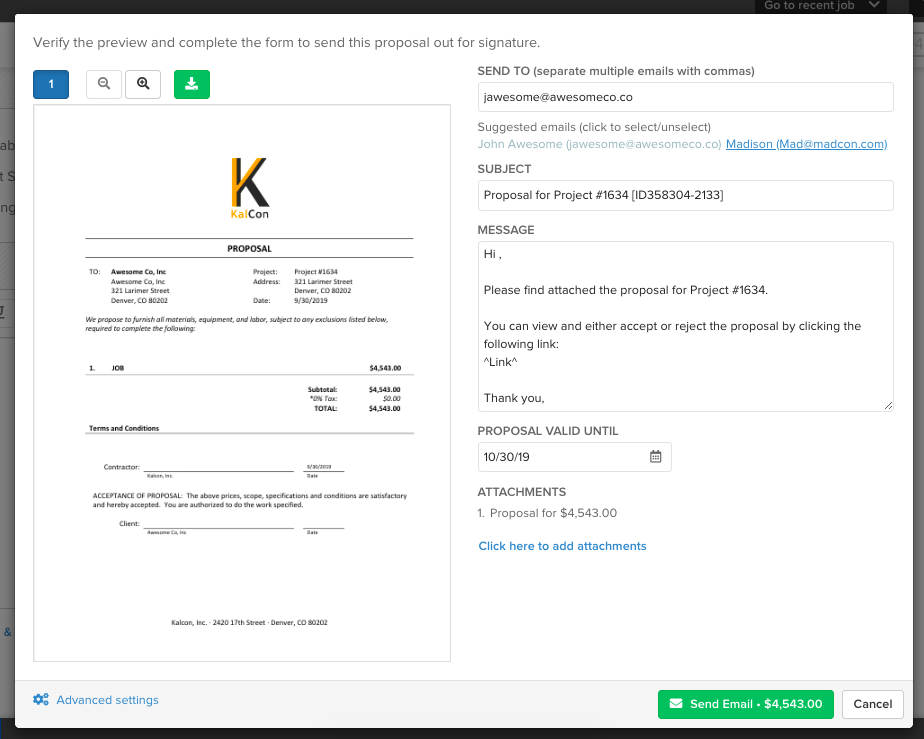 Client contact information from your client database will pre-populate the "SEND TO" email field, and with one click the proposal can be delivered directly to the customer's inbox. They will then receive a link to view your proposal and pricing:
Email:
Signature Portal: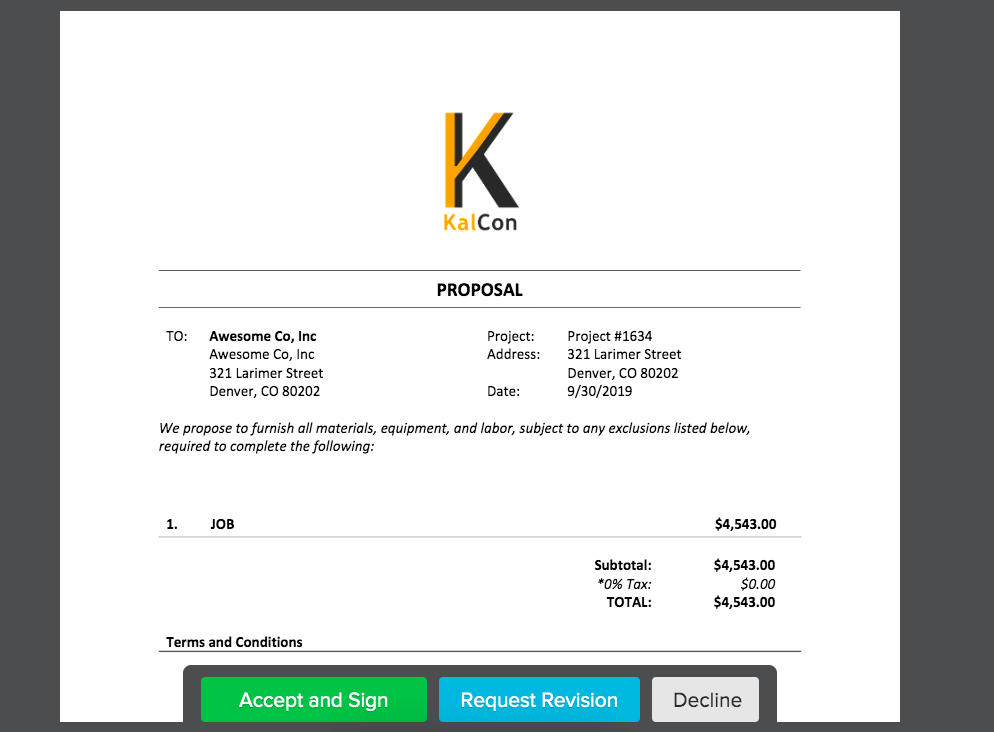 The sender from Knowify will be CC'ed on all correspondence, and you will receive an email with confirmation when the customer signs the proposal. If the customer has not signed yet, Knowify will also notify you if the customer has opened the link or not yet:
Once the contract is signed by the customer, the job will also automatically switch to active so you can start scheduling and tracking your costs.