You can enter time for your crews from our Foreman View section under the Time Tracker module.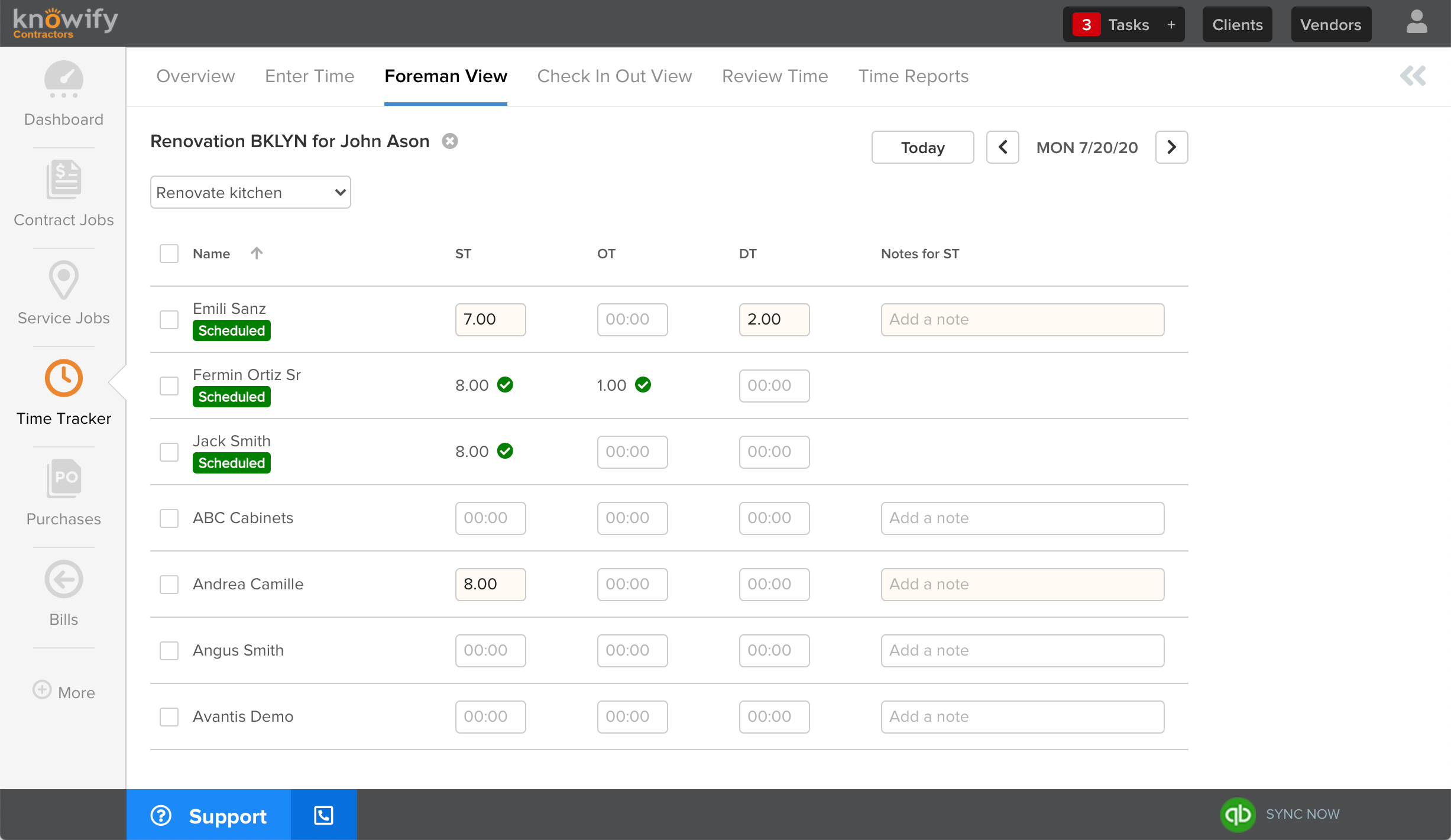 This feature is particularly useful when:
There is low-connectivity in the job site; guaranteeing one person's good reception can allow you to enter time for all your employees successfully.
Employees do not own smartphones or mobile devices; you can have the foreman responsible for tracking time (or editing time entries if necessary) of their crews.
You prefer to centralize all the time tracking responsibilities in one single employee or in the back office.
You have to track time for crews and equipment.
If the overtime feature is enabled, you can also enter overtime and/or double time for your employees.