The Sales Report displays all sales leads and their leads/bids for a certain time frame. The first tab contains a summary and there are as many additional tabs as sales leads with bids accepted or created within the report time frame.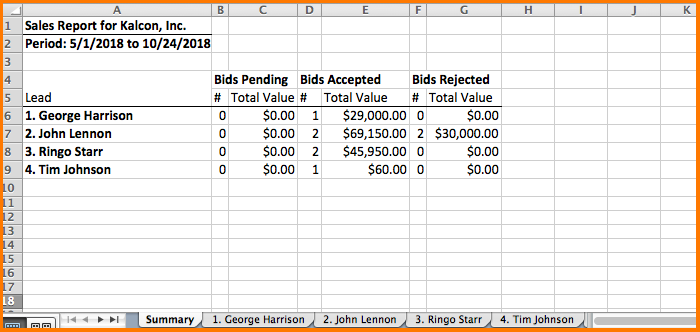 The date of reference for each bid will be as follows:
- Bids Pending: date of creation of the job.
- Bids Accepted: date on which the proposal is made active.
- Bids Rejected: date on which the proposal is marked as rejected.
You can find out more about this report here.
Interested in this feature?
If you have questions about any of these features or would like to upgrade your account, please email support@knowify.com.