Once you requested a submittal from a subcontractor and they sent the requested information to you, you can ask someone outside Knowify to review the submitted documentation and approve it or request a revision if necessary.
Click on the submittal that is Ready to review.

This will open a modal with the submittal details.
Click on the down arrow icon to display more actions.
Click on Send for approval.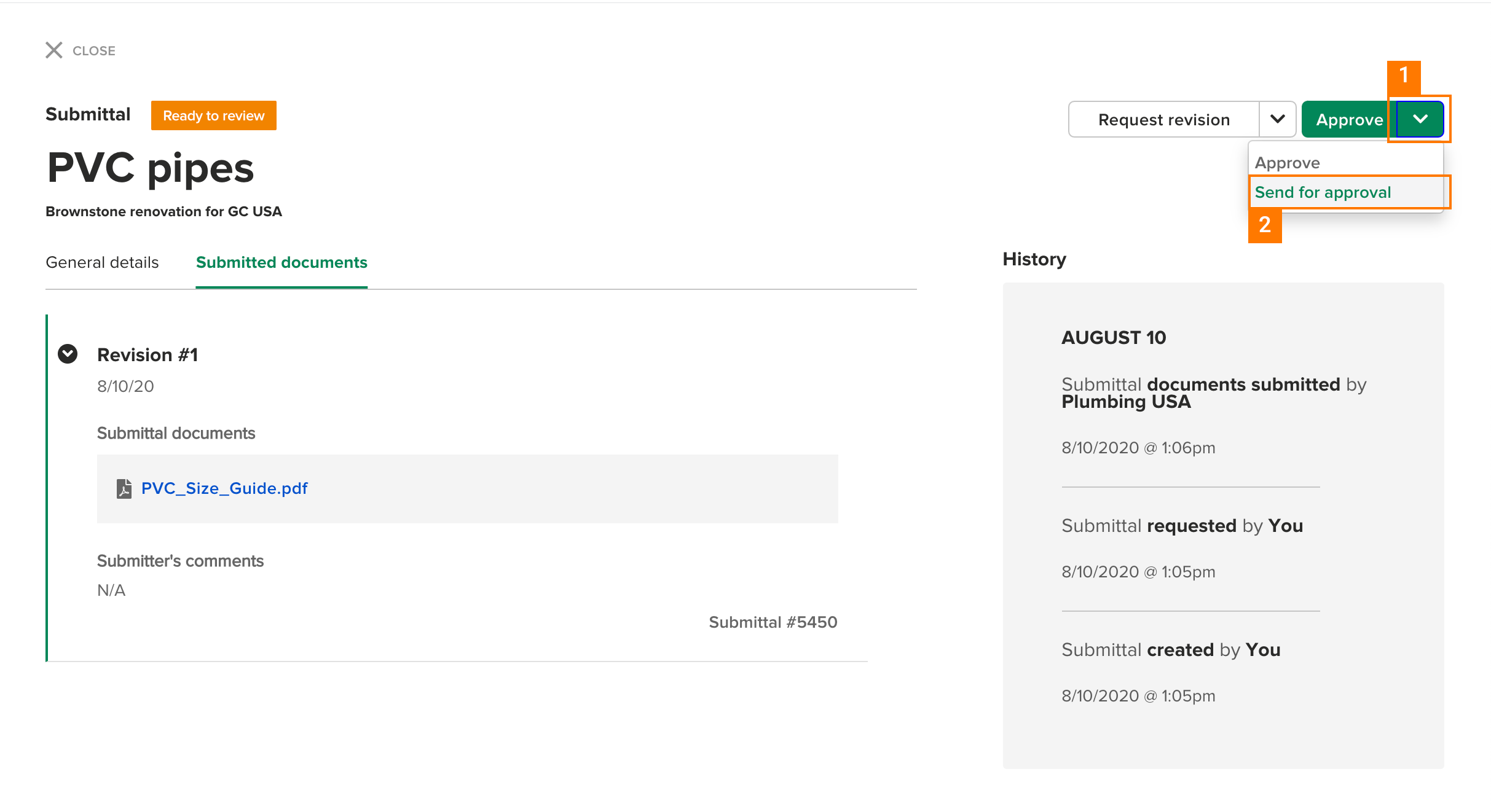 This will prompt a modal where you will have to include the email address for the external reviewer.
Enter approver's email.
Click on Send for approval.
Both you and the approver will be notified via email. The external approver will be able to access an external portal with a unique link where they will be able to approve the submittal or request revision with comments attached.
Interested in this feature?
If you have questions about this feature or would like to upgrade your plan, please reach out at support@knowify.com.