QuickBooks Online has a well-known glitch when rounding taxes that generates inconsistent tax amounts when syncing invoices. Read more about this issue here.
In the screenshot below you can see the rounding error in QuickBooks Online. If you compute 5% of 613.52 the result should be 30.68 instead of 30.69 as QuickBooks displays.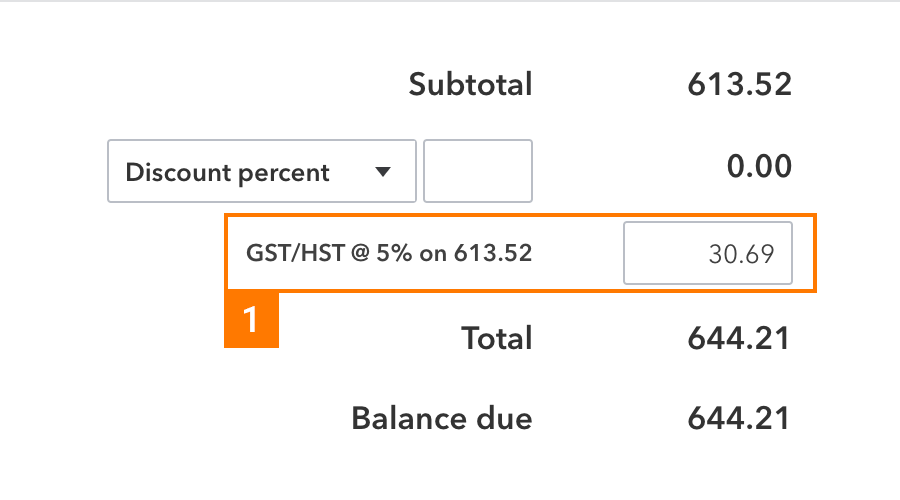 There are two alternatives to resolve this issue:
a) Manual adjustment: Once the invoice has synced with QuickBooks, go into QuickBooks and manually change the total tax amount. This method will allow you to set the correct tax amount in QuickBooks.
b) Changing rounding rules in Knowify: In your Admin section in Knowify, Customize tab, QuickBooks subsection, you will find a setting to force Knowify to use the same rounding rules as QuickBooks. This setting will allow you to have the same tax amount in both Knowify and QuickBooks, but some customers might get confused around the tax calculation and you will have to make sure you pay the correct tax amount to the tax authorities.