If you are subscribed to Knowify's Enterprise package, you get access to two additional reports in the Contract Jobs section:
1. The Job Progress Report is similar to the Advanced Jobs Report, but (1) it contains all active contract jobs, (2) you can limit the scope by filtering based on a given tag, and (3) you can include activity just for a certain period of time.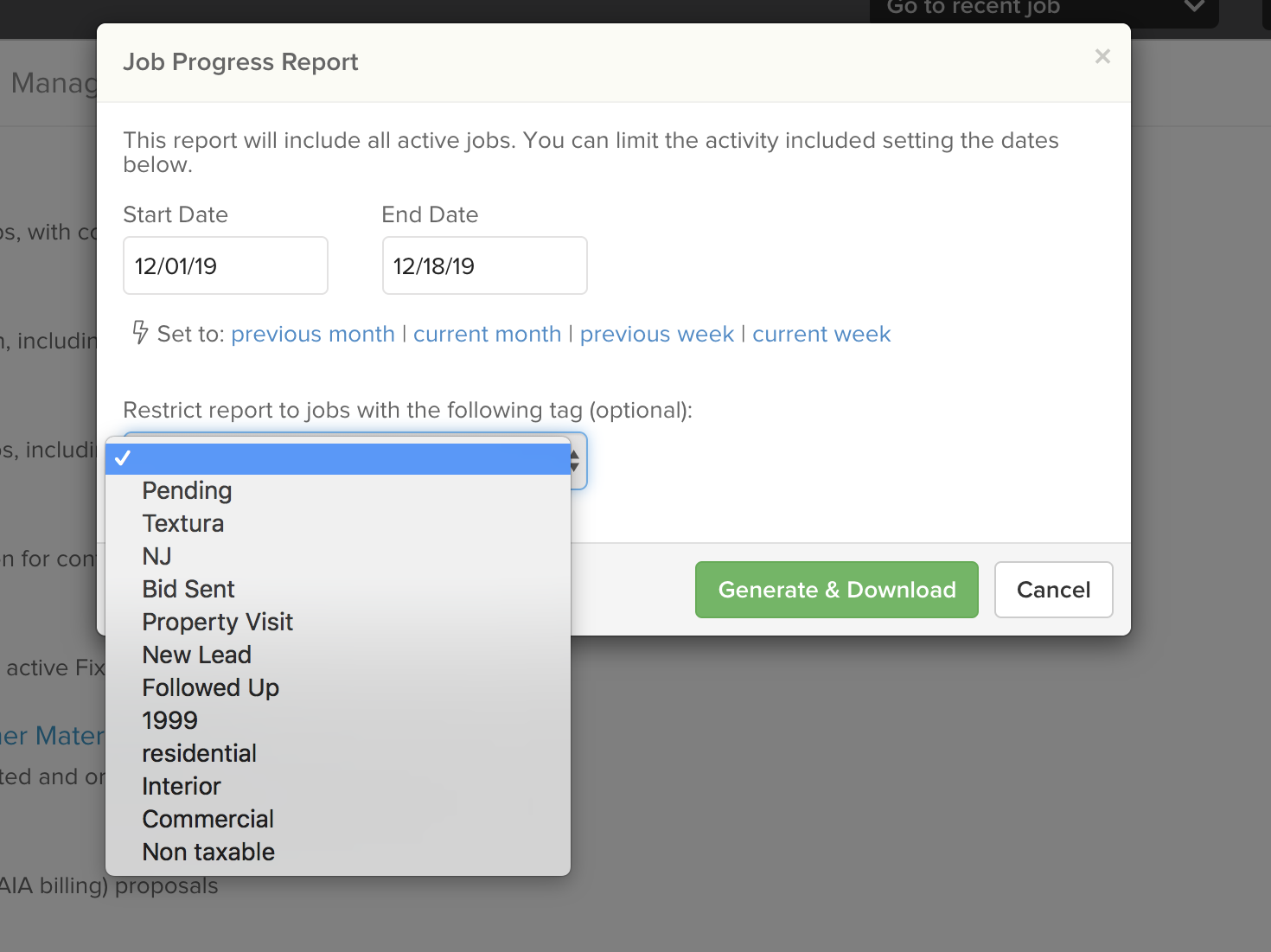 You can find more information
here
.
2. The Backlog Report list all active contract jobs and it gives you a sense of your contract and labor backlog at the company level.
For additional information about this report, please click here.
Interested in this feature?
If you have questions about any of these features or would like to upgrade your account, please email support@knowify.com.