The contract jobs table in Knowify provides an overview of all leads, bids, and active contracts in your account. This way if you have several leads against one client you can see them as separate leads/opportunities in your pipeline. All leads will show on the main Manage Contract Jobs page: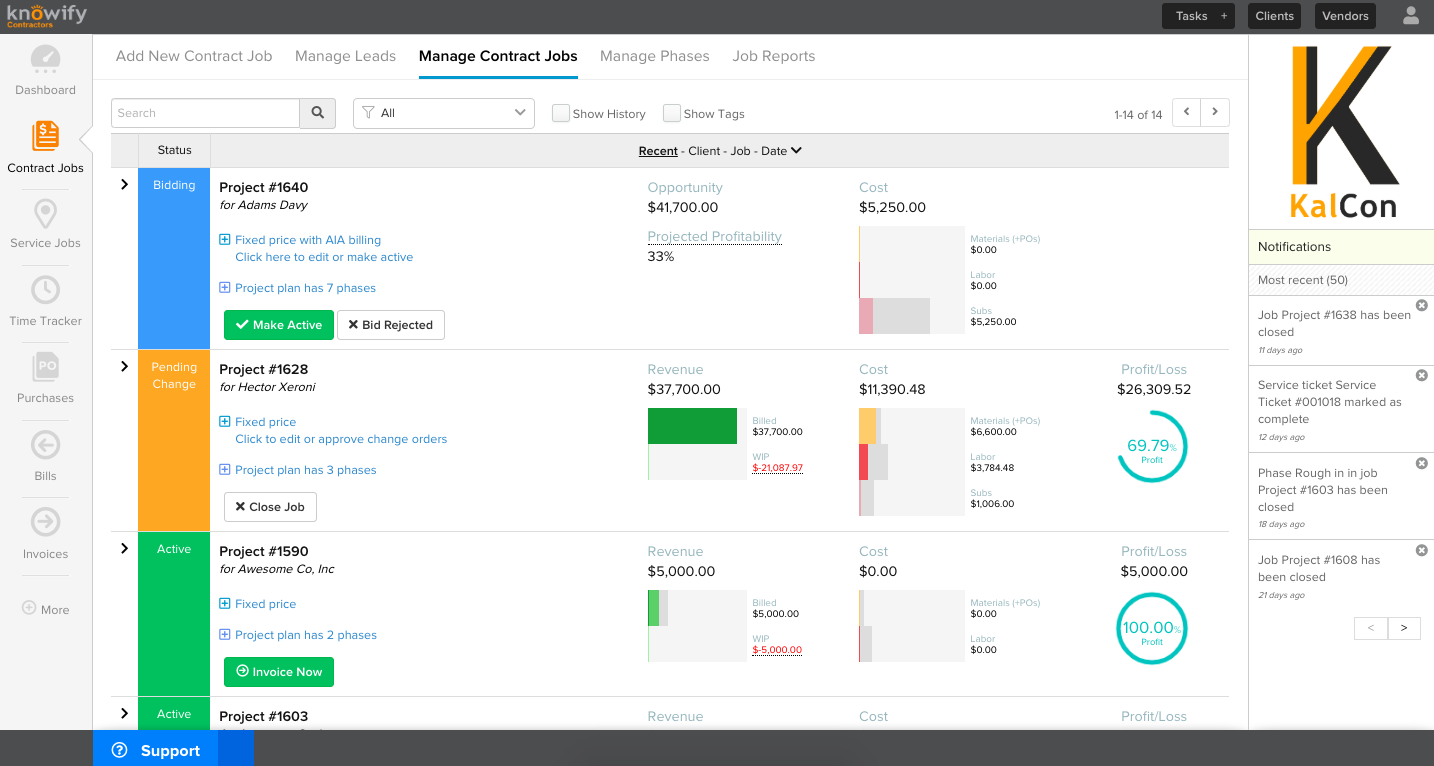 The jobs will be categorized by different statuses: Lead, Bidding, Out for Signature, Pending Change, Active, and Closed.
Lead: This is the state for jobs that do not have a contract or bid saved as draft yet. These jobs can still have a name, comments/logs, a bid due date, a jobsite address, tags, and other aspects. It is a simple way of tracking a potential project before discussing prices with the client.
Bidding: Once a contract is underway and saved as draft, the job will change from lead to bidding. Bidding jobs will have an opportunity value showing potential revenue if the contract is signed and made active.
Out for Signature: Similar to bidding jobs, out for signature jobs have a contract, but are not active yet. The jobs will show as out for signature if the bid/proposal has been sent to the customer using the Knowify's e-signature functionality.
Pending Change: If you are using Knowify for change order management, the pending change status will show jobs that have a draft or out for signature change order in the system. This way you can more easily see which active jobs are subject to change pending approval from the client.
Active: Once a contract is signed, the job is switched to active which means that the job can be scheduled and tracked. This also means that the contract values can be invoiced and revenue can be tracked.
Closed: Jobs can be closed once completely invoiced and paid, but all closed jobs are stored for future reference and reporting.
The jobs table can be filtered by any of these statuses to get a better overview of which jobs are at this point: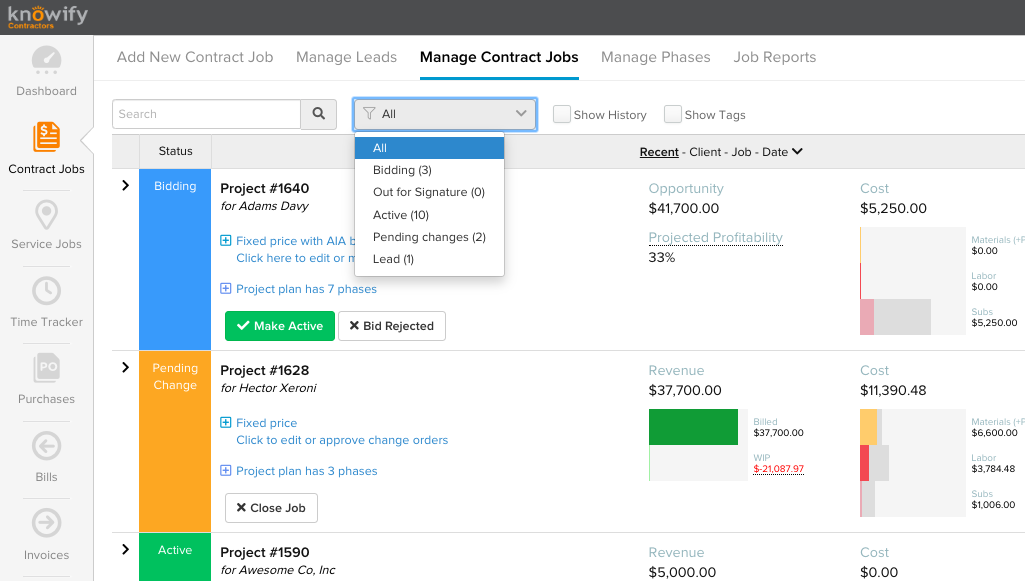 Filtering by a certain job status will limit the list to jobs with that status: