Billable items are different values that are due to be invoiced to clients. They mainly apply to Cost Plus and Time & Material jobs, and are created whenever new costs are added to the job.
In the example below, an expense is added to a T&M service ticket: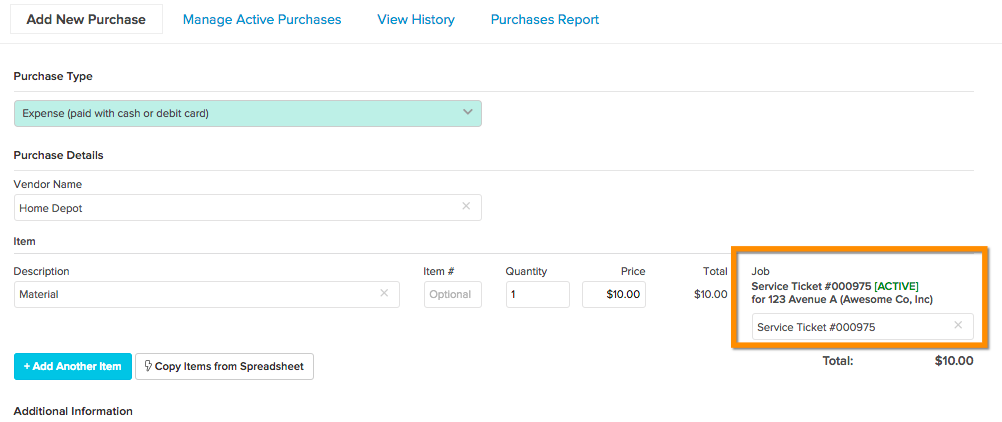 Then when this ticket is completed, the expense will be invoiceable to the client:
Note
Time entries need to be approved in the review time section in order to become a billable item.