In your Admin Panel under Customize>QuickBooks, you may have seen a setting called "Jobs as Subclients" that needs to be enabled by the Knowify Support team:
This feature can be enabled for anyone who likes to keep the "Subclient" structure for each of their jobs in their QBO account when using Knowify. When active, this will create a new Sub-Customer in QuickBooks whenever a Job is created in Knowify. This can be useful for tracking income and expenses at the job level in you QB account. You can learn more about how this works below.
Start by creating a Contract Job in Knowify. In the example below, we're naming the Job Home Theater Installation under the Client Carl Client: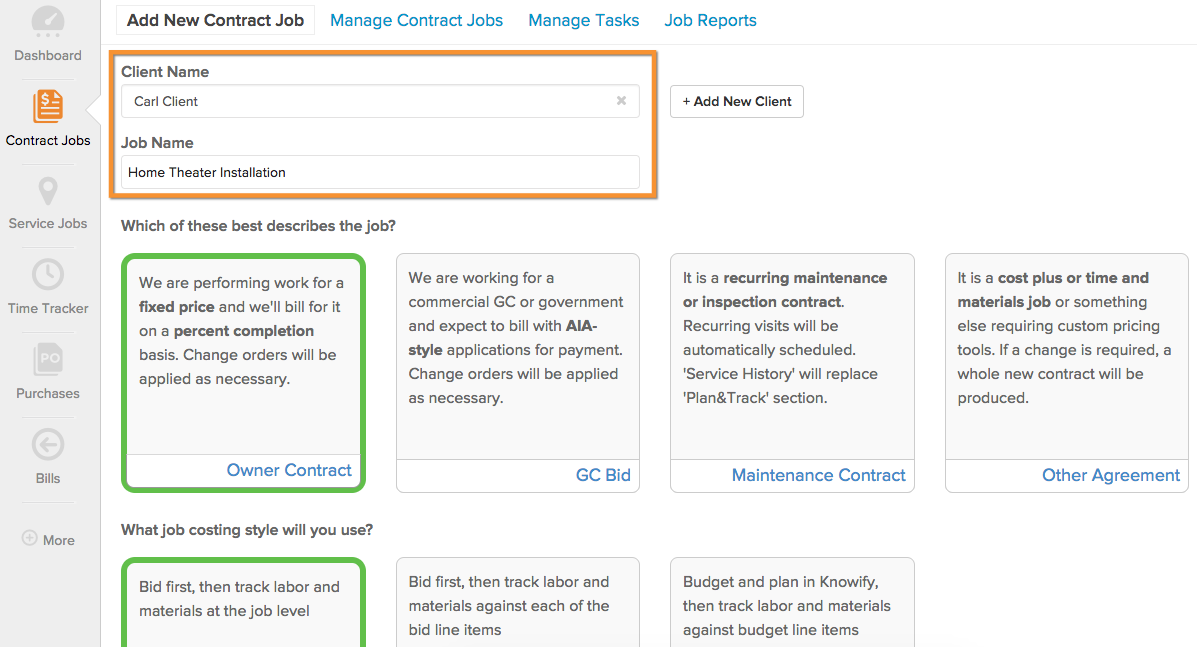 This will create a corresponding Subclient in QuickBooks as shown in the activity feed in Knowify: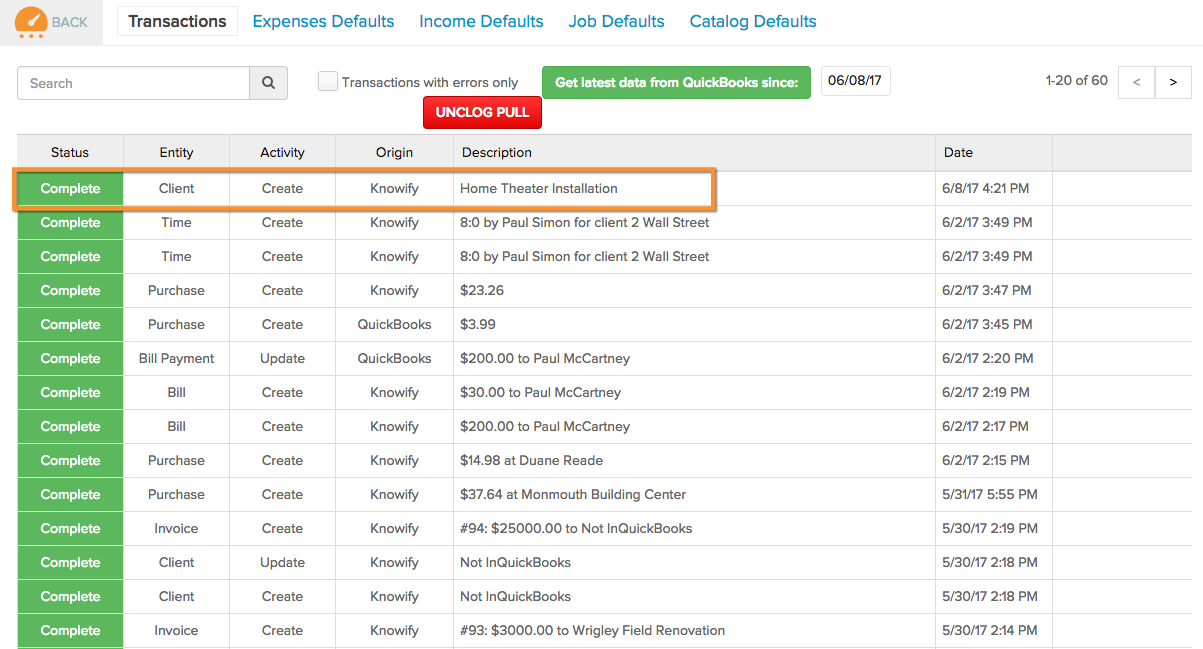 And also in the client database in QuickBooks:
This way, any invoices logged in Knowify, will carry over to QuickBooks under the Subclient that was created, instead of just the parent client: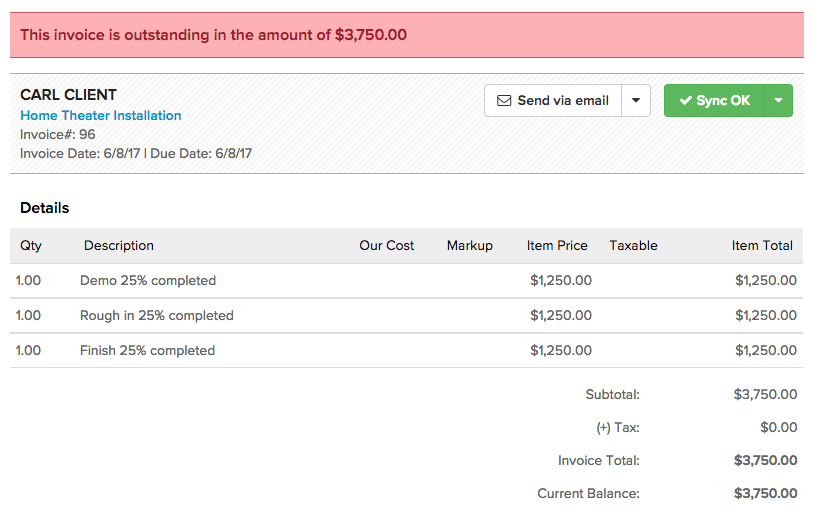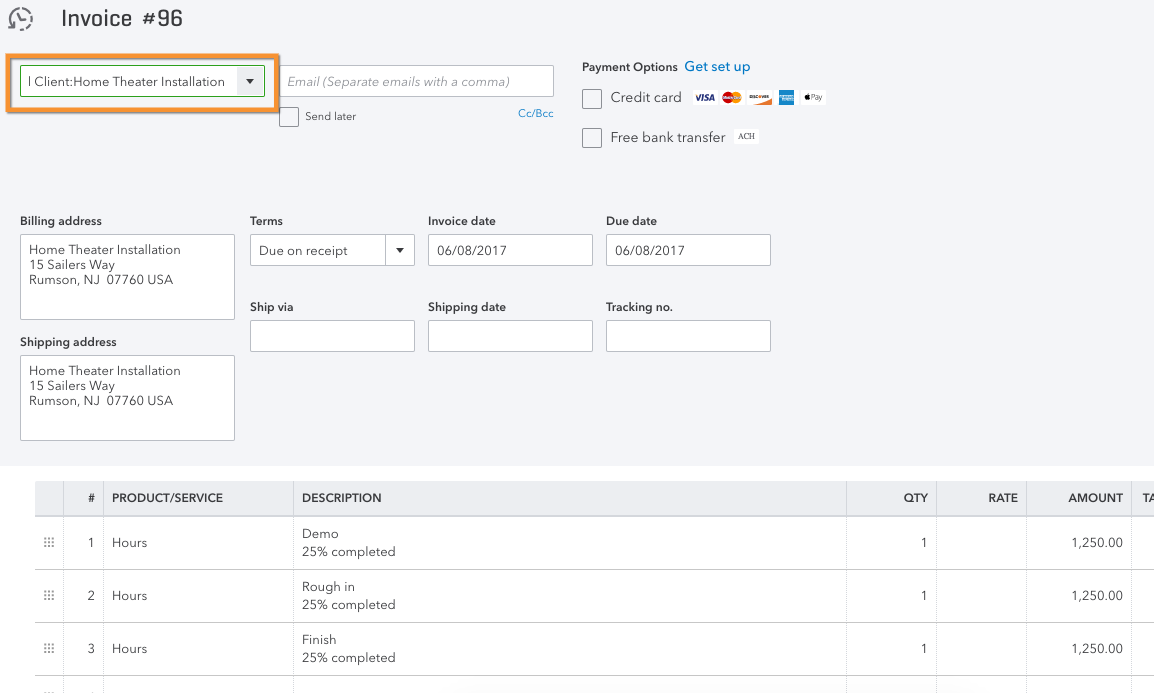 This can also come into play when entering Vendor Bills against a project: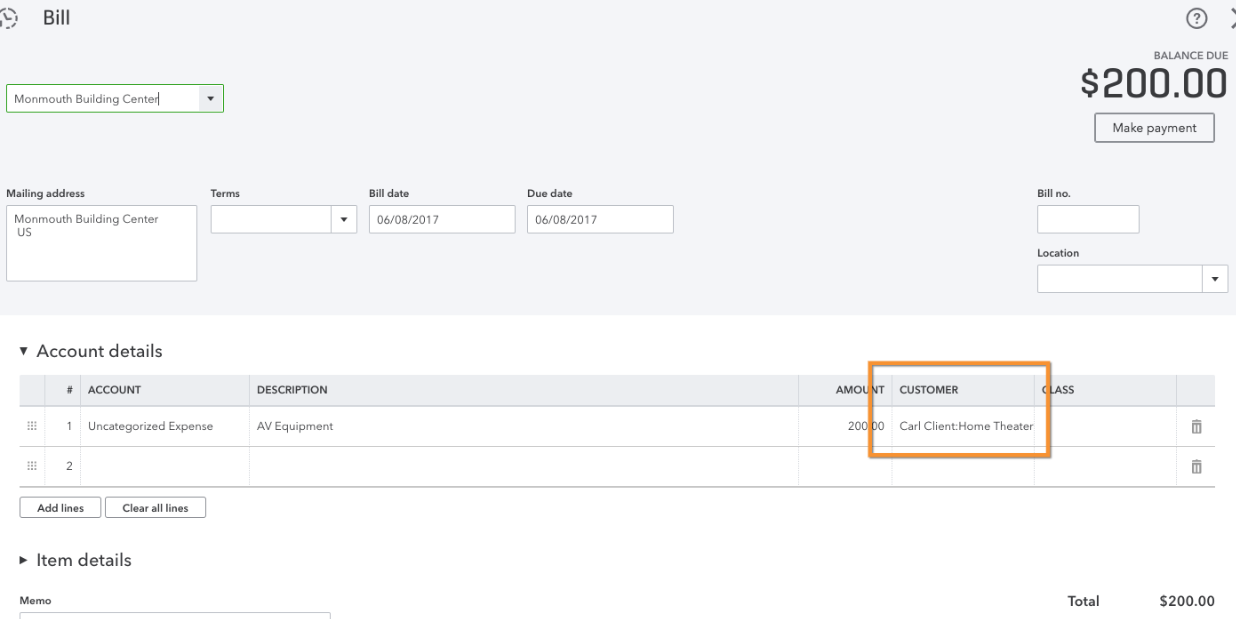 The same will also apply for general expenses and time entries.
Once this feature is enabled, it will take effect for each job you create from this point on. Jobs that have already been entered before the feature was enabled will need to be manually pushed to Quickbooks. You can do this by navigating to the summary tab of the job, clicking "edit", then clicking "Save Changes". Even though nothing was changed, this process will force Quickbooks to recognize the job as a new subclient.