You can select any of the hours entered into Knowify and send them to Quickbooks for payroll purposes. You'll do this in the review time section where you are going to see a list of all of the time entries submitted into Knowify. Approving the time will send the hours to Quickbooks for each user in Knowify that is synced with an employee in Quickbooks. First we'll need to make sure a few things are setup.
You can navigate to the Users Section to link your Knowify employees to the respective Quickbooks employee by clicking on their name to edit, and selecting from the drop down menu the name from Quickbooks. If you import your employees from Quickbooks, this will be done automatically and you can skip this step: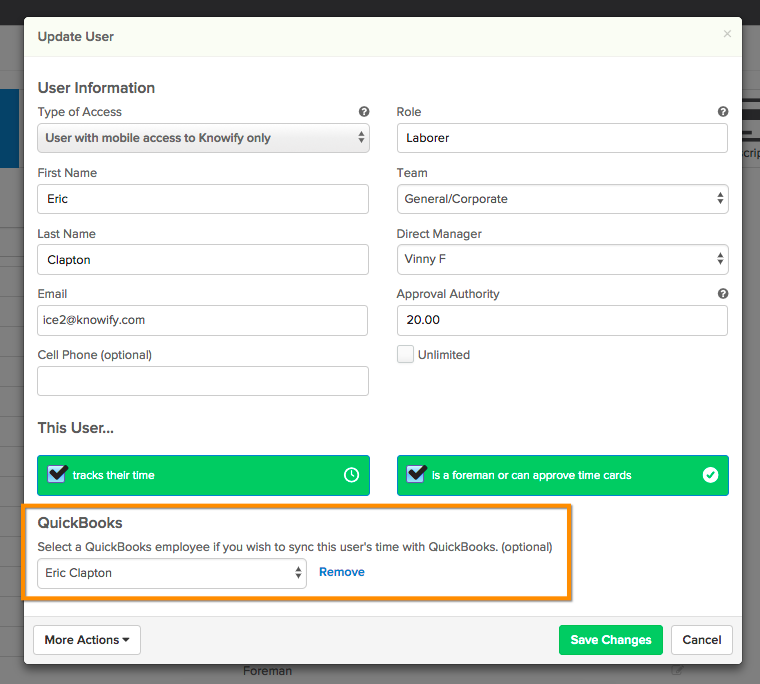 You'll also need to set up a default account for syncing time with Quickbooks within your accountants section under Job Defaults. This can be any service from your Knowify catalog that is synced with QuickBooks. If you do not have one, you can create the item in Knowify first and it will push to QB. Once you're in your Job Defaults section, start typing the name of the service and Knowify will auto-fill the field for you.

Once the employee has been linked, and you have a default account for syncing time, you can send your employee's hours to Quickbooks by approving their time entries in the Review Time section, and it will push to the Weekly Timesheet in QuickBooks:
Knowify: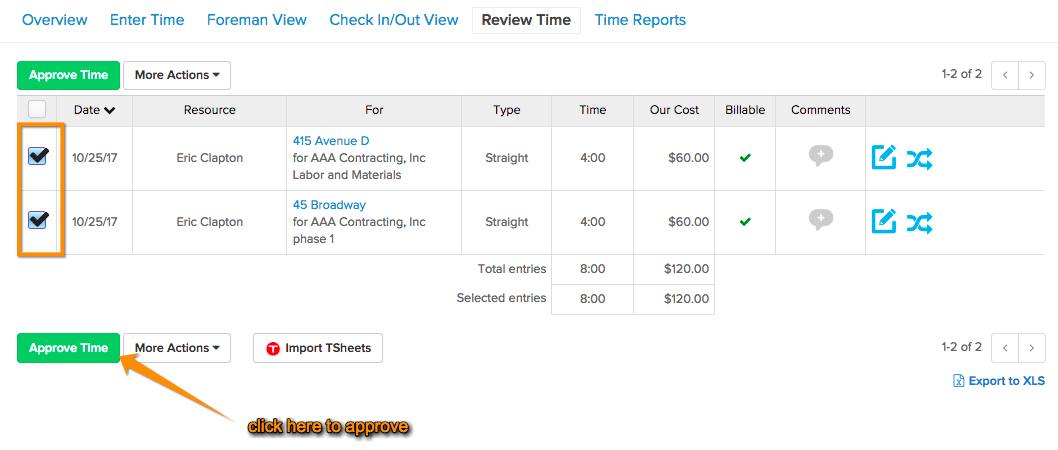 QuickBooks: